Board Certified Beverly Hills Plastic Surgeon – Dr. David Kim
Posted on July 15, 2017
Dr. David Kim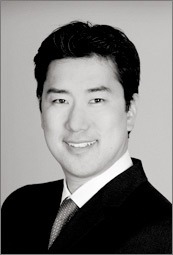 Innovations in surgical techniques over the decades have made cosmetic surgery procedures safe and more effective. However, the single most important factor that continues to impact the final outcomes in any aesthetic or reconstructive procedure is the skill and experience of the operating surgeon.
Dr. David Kim is a highly trained and accomplished plastic surgeon, with nearly two decades of practice experience, in addition to several years of training in general and plastic surgery. Dr. Kim provides procedures for the breast, body, and face to patients in Beverly Hills, Los Angeles, and surrounding communities.
ABPS Board Certified
Dr. David Kim is board certified in plastic surgery by the prestigious American Board of Plastic Surgery (ABPS). This is the only plastic surgery board recognized by the American Board of Medical Specialties. The board only certifies a select number of plastic surgeons every year and has a rigorous selection process in place.
Patients who choose an ABPS board certified plastic surgeon are automatically assured that the surgeon would have received a certain minimum number of years of training specifically in the field of plastic surgery, in addition to the training in general surgery.
ABPS board certified plastic surgeons typically invest in high quality standards and best practices, adopt the latest surgical techniques and technology, pursue continuing education to stay ahead with the innovations in the field, and follow the current safety protocols to deliver the most effective outcomes to their patients.
Professional Training
Dr. David Kim completed his training in general surgery from 1993 to 1997 from Mt Sinai Hospital and then moved to New York to train in plastic surgery at Montefiore Medical Center. After two years of dedicated training and residency in plastic surgery, in 1999 Dr. Kim moved to the Los Angeles area where he began practicing as a cosmetic plastic surgeon. Dr. Kim is also one of the authors of Skin Deep Magazine.
Customization
The dependable and astute Dr. David Kim is of the firm belief that most deeply satisfying results in any aesthetic procedure can be achieved when the surgeon customizes the procedure to suit the unique anatomical and cosmetic needs and goals of the patient. Therefore, Dr. Kim will never adopt an off the rack or one size fits all approach to plastic surgery.
He will first focus on assessing the patient's specific anatomical characteristics and their personal concerns, goals and aspirations. He will carefully incorporate these inputs into the surgical plan in order to produce targeted outcomes in a less invasive manner. As a result, Dr. Kim often achieves exceptional patient satisfaction levels in any procedure he performs.
Personalized Care
Dr. Kim will ensure that every patient receives his personalized care and attention at every stage of the procedure. He remains accessible to the patients during all their appointments, and along with his team, makes sure that the patient receives priority and attention throughout the treatment process, from the first consultation to post-operative recovery and beyond. Successful and concrete cosmetic surgeon Dr. Kim receives patients from Beverly Hills, Los Angeles, and nearby areas that extend across the landscape.
For more information on the surgical and non-surgical procedures and treatments by Board Certified Cosmetic Plastic Surgeons Dr. David Kim and Dr. Eugene Kim, contact us (310) 271-6996 at or click here.
Serving Beverly Hills, Los Angeles, West Hollywood, Orange County, Southern California and surrounding areas.