5 Interesting Facts About Rhinoplasty
Posted on July 12, 2019

We've got 5 interesting facts about Rhinoplasty that you may not be aware of.
Rhinoplasty can be a cosmetic or medical procedure.
It is the most popular facial plastic procedure in the U.S.
Almost 18% of all Rhinoplasty procedures were performed on men.
Technique can vary by age, gender, and ethnicity.
Winter is the best time to undergo surgery for faster, easier recovery.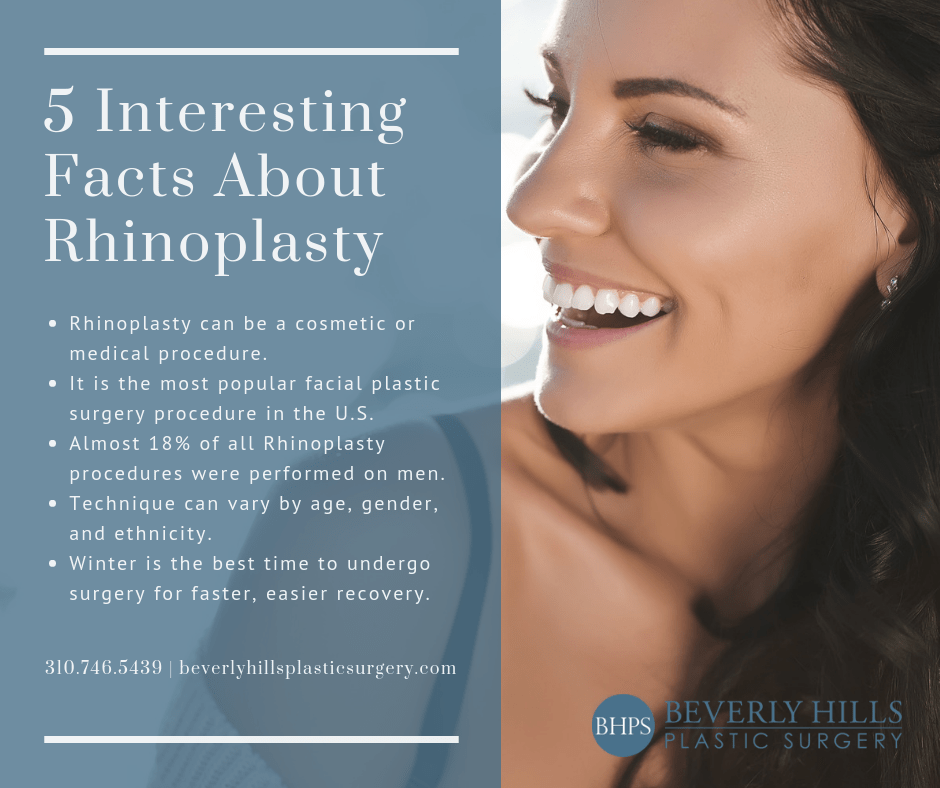 Schedule your consultation with Beverly Hills Plastic Surgery today by calling (310) 746 – 5439 or by visiting the contact page.