5 Things to Know Before Tummy Tuck Surgery
Posted on April 10, 2018

Whether pregnancy or weight fluctuations have taken a toll on the appearance of your stomach, tummy tuck surgery is an effective method to regain your sleek, toned core. If you are looking to hit the beach this summer with confidence, this procedure can help you sculpt the beach body you deserve. Here are five things to know about the tummy tuck:
The tummy tuck is not a weight loss surgery, and ideal candidates are already close to their ideal weight.
The procedure is commonly combined with liposuction.
Surgery can take anywhere between 1 to 5 hours.
You should take at least 2 weeks off from work for recovery.
You should avoid strenuous activity for at least 6 weeks and will need to ease back into your exercise routines.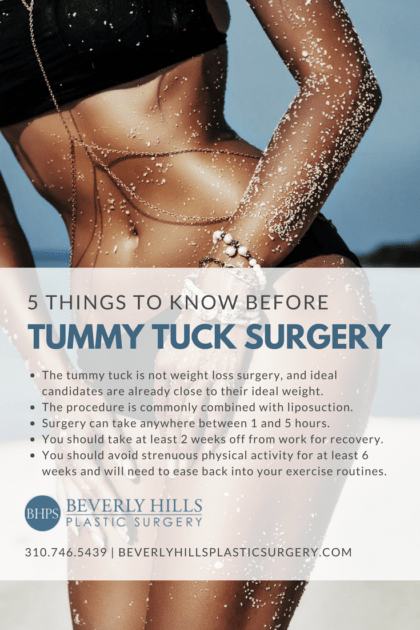 Want to learn more about what this procedure can do for your specific needs? Schedule a consultation with Dr. Kim.