5 Tips for a Successful Rhinoplasty Consultation
Posted on April 20, 2023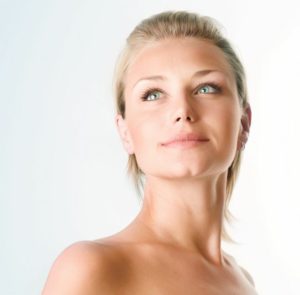 Are you considering getting a rhinoplasty or nose job? If so, it's important to be prepared for your consultation. Rhinoplasty is a big decision, and it's important to make sure you have all the information you need before making a final choice. To help you get the most out of your rhinoplasty consultation, here are five tips to keep in mind. plastic surgeon Dr. David Kim performs rhinoplasty surgery to patients in Beverly Hills, Los Angeles, CA, and surrounding locations.
1) Do Your Research
Before you even think of booking an appointment with a plastic surgeon for a rhinoplasty consultation, it's important to do your research first. Learn as much as you can about the procedure, including the risks and benefits, so that you can make an informed decision. Find out what you need to know to ensure that you get the best results possible. Research reviews of local plastic surgeons to help you find the right one for you. Research the type of anesthesia that is used and any recovery time needed after the procedure.
You should also ask about the experience of the plastic surgeon who will be performing the cosmetic surgery. Ask how many rhinoplasties they have performed, their success rate, and how long they have been practicing in the field. Being aware of their credentials and reputation will give you peace of mind when you decide to move forward with the procedure.
2) Write Down Your Questions
Preparing for a rhinoplasty consultation is essential to ensure you receive the best possible outcome. Before your appointment, make sure to write down any questions that you may have about the cosmetic surgery procedure. It's helpful to create a list so that you don't forget any details that you want to know about your rhinoplasty.
When writing down your questions, consider topics such as:
The type of anesthesia used during the surgery

The length of the recovery period

Potential risks and complications

Aftercare instructions

How long the results will last

Costs associated with the procedure

What results can realistically be expected
Having this list ready for your consultation will make sure that you get all the information you need about rhinoplasty before making a decision. Additionally, it will help you feel more prepared and relaxed when meeting with the surgeon. Don't hesitate to ask any questions that come up along the way; your surgeon should provide detailed answers and put you at ease.
3) Bring Photos
Bringing photos to your rhinoplasty consultation can be incredibly beneficial in helping your surgeon understand your desired outcome. As you do your research, find examples of noses that you like and bring them with you to the consultation. Showing a few different noses from different angles will give your surgeon an idea of what kind of nose shape you are looking for. If you have any concerns about the appearance of your nose, don't be afraid to show pictures of those issues as well. These pictures can also help when discussing potential risks associated with cosmetic surgery and how best to avoid them.
4) Be Open and Honest
A rhinoplasty consultation is a great opportunity to ask any questions you have and share your goals with the surgeon. It is important to be open and honest with your surgeon during your consultation. If there is anything that concerns you or something specific you'd like to discuss, make sure to bring it up. This way, the surgeon will have a full understanding of your expectations, and can provide the best advice for you and your desired results. Additionally, you should also tell the surgeon about any medications or supplements you take, as well as any allergies you may have. Being open and honest with your surgeon will help them create a treatment plan tailored to your individual needs and desired results.
5) Trust Your Instincts
When it comes to rhinoplasty, you want to make sure that you trust your instincts when it comes time to make your decision. Your facial surgeon should be someone who listens to your wants and needs and makes sure that you are comfortable with the proposed plan of action. Before the consultation, make sure to do your research and come prepared with questions and ideas. During the consultation, feel free to ask any additional questions that may arise. Pay close attention to how the surgeon interacts with you and if they are open and honest in their answers.
Trust yourself enough to know if this is the right surgeon for you. If there are any hesitations or reservations, don't be afraid to express them. It's important to work with a surgeon who you trust and feel comfortable with in order to have a successful surgery. Don't hesitate to look for other options if you don't feel like the surgeon is the right fit for you. After all, it's important that you feel comfortable and confident with your choice of facial surgeon.
Schedule a Consultation with Beverly Hills California Plastic Surgeon Dr. Kim
For more information on the surgical and non-surgical procedures and treatments by Cosmetic Plastic Surgeons Dr. David Kim and Dr. Eugene Kim. Click here to contact us today.
Also visit drdavidkim.com
Serving Beverly Hills, Los Angeles, West Hollywood, Orange County, Southern California and surrounding areas.