9 Things to Have at Home to Ease Rhinoplasty Recovery
Posted on October 25, 2019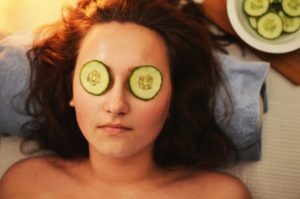 While a rhinoplasty may be one of the least invasive plastic surgeries, the procedure still requires a robust recovery to enjoy the best results. We want you to rest, relax, and enjoy your recovery process. Preparation before your procedure is key to a successful recovery.
What should you have on hand for a rhinoplasty recovery? If you're getting ready for a nose job, stock up on these goodies recommended by our Beverly Hills plastic surgeons. For more tips for a speedy rhinoplasty recovery, be sure to call Dr. David Kim and Dr. Eugene Kim at (310) 746-5475.
1. Lots of Pillows
Elevate, elevate, elevate. To reduce swelling, you'll want to keep your head elevated in the days and weeks following surgery. Propping yourself up with plenty of pillows or a large wedge pillow can help you're your head held high and ensure a comfortable night's rest without the risk of accidentally rolling onto your new nose.
2. Icy Cold Compresses
We recommend getting small gel ice packs and plenty of them. The smaller size will make it easier to hold to your nose without weighing uncomfortably on the swollen tissue. Make sure you have several. You'll want enough so that you can easily reach for a freshly frozen pack without having to worry about constantly replacing spent packs back to the freezer.
While cold compresses are a valuable key to fighting post-procedure swelling, remember that a little cold goes a long way. It is possible to over-ice the nose, creating damage and causing recovery complications. Limit your icing to 10-20 minutes per hour, spread throughout the day.
3. Well-Stocked Fridge
Protein and vitamin-rich foods will give your body the nutrition it needs to heal properly. Healthy foods will help rebuild damaged and healing tissue from the inside out while supporting a weakened immune system as your nose heals.
4. Humidifier
We're warning you now – the internasal surgical packing will dry you out. Setting up humidifiers around your home and staying well hydrated can help alleviate the discomfort caused by a dry mouth or throat.
5. Chapstick
Speaking of drying out, patients should be prepared to exclusively mouth breathe for the first weeks following treatment. In addition to drying out your mouth, constant mouth breathing can also make dry out your lips and add to recovery discomfort. Use a lip balm frequently in the days and weeks following surgery to protect lips from chapping or cracking.
6. Nasal Spray
While our surgeons will give you a set of post-surgery instructions on how to best care for your recovering nose, sterilized saline spray can help keep your nose hydrated in the weeks after your splint is removed.
7. Curtains
Direct sunshine after any surgery can impact recovery and even increase your risk of sunburn or damage. When it comes to rhinoplasty, exposure to the sun can put you at risk of darkening scar tissue and increased swelling. We recommend recovering indoors, where it's cool and staying out of direct sunlight.
8. Zip-Up Tops and Sweaters
When it comes to post-rhinoplasty recovery, the less your nose has to touch anything, the better. This extends not just to Kleenex, but also to sweatshirts and jackets. Zip-up hoodies and loose neck t-shirts can help keep you comfortable and minimize the risk of accidentally getting the bulky nose splint caught on clothing.
9. Facial Cleansing Pads and Tissues
Nothing feels better than a freshly washed face, but after rhinoplasty, you'll need to take a brief hiatus from your usual skincare regimen. To help stay clean, you can wash with facial cleansing pads. Avoid getting water on your face until you're cleared by your surgeon.
Get More Tips by Visiting Beverly Hills Plastic Surgery
Ready for your rhinoplasty? Learn more about this ever-popular procedure by scheduling your first consultation with the surgical team at Beverly Hills Plastic Surgery. Our specialists have years of experience reshaping noses and improving patients' self-confidence with this facial surgery. Call 310-746-5475 today to get started!