Are Fillers the Key to a Beautiful Pout?
Posted on August 2, 2018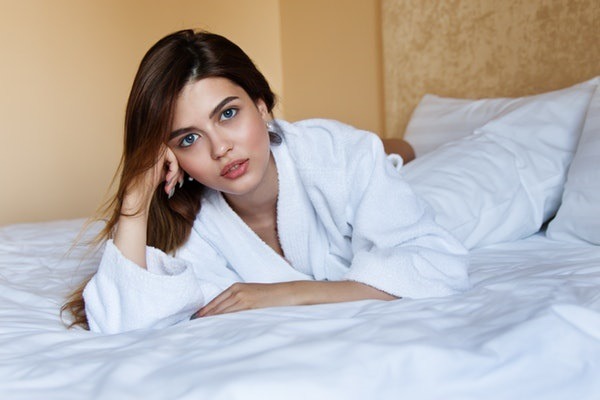 Rapid advancements in the technology of cosmetic procedures have made it possible for people to achieve dramatic changes in their appearance without a single incision or suture. Indeed, the popularity of injectable dermal fillers has skyrocketed in recent years.
Dermal fillers can help you attain the perfect pout that's been popping up all over your Instagram feed; however, there are a few key things you should know if you're thinking about getting a lip augmentation.
How Injectable Fillers Work
Cosmetic fillers are made from biocompatible materials, based on substances your body produces naturally. Fillers such as those in the Juvéderm family of products are FDA-approved for enhancing volume using hyaluronic acid, which acts like a soft cushion to plump lips. Hyaluronic acid, which is found in virtually all living things, also has humectant properties, which means it attracts water particles for even softer volume.
Frequently Asked Questions About Lip Augmentation
Q: Will augmented lips feel different than natural lips?
A: When properly injected by a skilled, qualified cosmetic injector, lip fillers shouldn't feel any different from natural lips.
Q: Does the procedure hurt?
A: Initially, you'll feel a little pinch and sting from the tiny needle used to perform the injection. If you prefer, you can ask for numbing cream beforehand or ice afterward to minimize your discomfort.
Q: Are there any side effects?
A: The most common side effects of dermal fillers are swelling, firmness, pain, bruising, and lumps. These are all temporary and should resolve within a week. As you recover, you may want to use ice packs and over-the-counter pain medication to minimize swelling and bruising. Other, rarer risks of using fillers include itching, infection, discoloration, or an allergic reaction. If you experience any of these, please call our office immediately.
Q: Will my results be permanent?
A: Your body will eventually absorb the filler naturally, which means you will need to get "refresher" treatments every six months to a year if you want to maintain your look. Your age, health, and any history of smoking are all factors in how long you can expect your results to last.
Q: Is there any downtime?
A: The procedure takes less than an hour, and the numbing will start to wear off after about 15 minutes. You can resume your daily activities afterward, but it's best not to make any major plans for at least a week in case you bruise. You should also skip your workout on the day of your procedure, in addition to avoiding any other activities that increase blood flow to your face, such as getting a massage or a facial.
Q: What happens if I decide I don't like my results?
A: One advantage of hyaluronic acid-based fillers is that an enzyme called hyaluronidase can counteract the effects, even before the fillers naturally dissolve into your body. If you are unsatisfied with the look of your lips for whatever reason after evaluating your results for at least one week, it is possible to reverse the effects of HA-based fillers.
Q: What will my lips look like if I eventually stop getting hyaluronic fillers?
A: It's an urban myth that your lips will sag and wrinkle if you fail to maintain a regimen of HA-based injectables. Your lips will just return to their pre-injected state. However, hyaluronic acid has been proven to jumpstart your body's natural hyaluronic acid production, so it's possible your lips could naturally remain a little bit larger.
Q: Who can perform my lip augmentation procedure?
A: To avoid complications and ensure optimal results, you'll want to seek a licensed and certified expert who is highly experienced in this procedure. At Beverly Hills Plastic Surgery, our aesthetic injection specialist Sophia Kim has trained at one of the top practices in the nation and works individually with all her patients to tailor treatments that look completely natural.
Get Your Fillers at Beverly Hills Plastic Surgery
We're proud to offer minimally invasive, non-surgical options for patients who are looking for ways to achieve a selfie-perfect pout with no downtime and long-lasting results. Contact us to schedule your consultation and get the look you've been dreaming of.