Are you a candidate for mommy makeover surgery? 
Posted on July 25, 2020
Mommy Makeover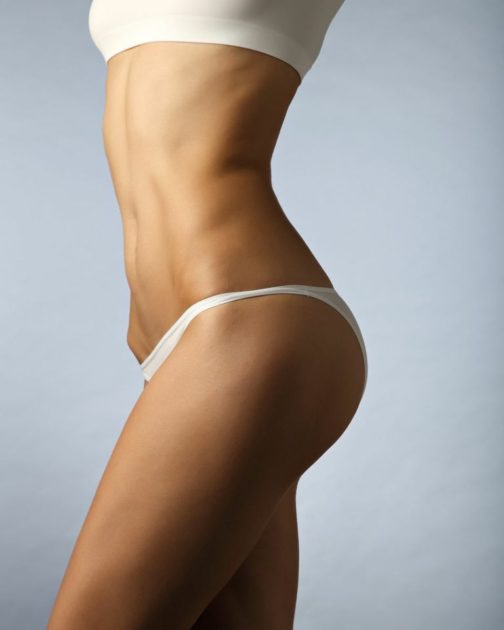 Giving birth is a most fulfilling experience for a woman, but it does take a toll on her physical appearance. Pregnancy can cause development of fat pockets in certain areas, loss of skin elasticity, and uneven body contours. During breastfeeding, your breasts may increase in size, and eventually sag when the lactation ends.
Pregnancy also causes changes in the abdominal region. Your abdominal muscles may sag, skin may stretch, and in some cases, the lower body may also lose its sharp, youthful contours. These conditions can be effectively reversed with a mommy makeover cosmetic surgery, which will restore your pre-pregnancy figure.
At the time of your initial consultation, the surgeon will determine whether you are a fit candidate for a mommy makeover. plastic surgeon Dr. David Kim provides mommy makeover surgery to patients in Beverly Hills, Los Angeles, CA and surrounding locations.
Your Body Fat is Resistant to Diet and Exercise
After your pregnancy, if you have been struggling to get rid of excess fatty tissue deposits in certain areas of the body, or have loose skin and distended breasts, you may want to consider a mommy makeover plastic surgery. It may be difficult to eliminate loose skin and stretch marks through diet or exercise. If the fat bulges are stubborn and resistant to natural fat loss efforts, you may be a candidate for a mommy makeover.
You are not Planning another Pregnancy
Although you can have children after your mommy makeover cosmetic surgery, but it will compromise the aesthetic effects you have achieved through your surgery. Therefore, an ideal candidate for this procedure would be someone who has no plans for another pregnancy in the foreseeable future. You should also not have any plans to undergo a major weight loss surgery after a mommy makeover as that will again leave you with loose skin.
Normal or C-Section Delivery
You can be a candidate for a mommy makeover, no matter whether you had a normal delivery or through a C-section. The C-section delivery may leave some scarring around your abdomen, which can be improved with a mommy makeover. If you have had hernia after childbirth (particularly if you had twins or triplets) it can also be resolved with a mommy makeover surgery.
At least Six Months
have
Passed after Childbirth
Childbirth is a major physical event for your body, and you need time to nurse your baby and allow your body to recover naturally. It may be ideal to wait for about six months before you consider a mommy makeover surgery. During this period, your breasts, abdomen, and other body areas will settle into their natural shape. This will allow you to discuss a more appropriate and comprehensive mommy makeover plan with your surgeon.
Other Pre-requisites
You should be in good general health, and not have any underlying medical conditions that could interfere with your surgery or recovery. You should be committed to avoid smoking for a few weeks before and after the surgery as per your surgeon's instructions.
Candidates with realistic expectations will achieve the best satisfaction levels after their mommy makeover surgery. Cosmetic surgeon Dr. David Kim receives patients from Beverly Hills, Los Angeles, CA, and nearby areas for mommy makeover surgery.
Schedule a Consultation with Beverly Hills California Plastic Surgeon Dr. Kim
For more information on the surgical and non-surgical procedures and treatments by Cosmetic Plastic Surgeons Dr. David Kim and Dr. Eugene Kim. Click here to contact us today.
Serving Beverly Hills, Los Angeles, West Hollywood, Orange County, Southern California and surrounding areas.