Belotero Balance Dermal Filler
Posted on April 17, 2021
Dermal Filler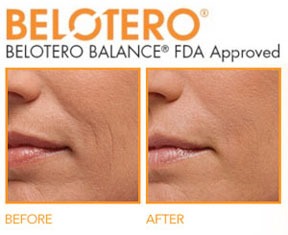 Belotero Balance dermal filler is useful for mitigating signs of facial aging. The medical spa treatment can effectively reduce lines and wrinkles in the mouth and lip area. It also helps in smoothing out moderate to severe forms of nasolabial folds.
plastic surgeon Dr. David Kim provides Belotero facial filler injections to patients in Beverly Hills, Los Angeles, CA, and surrounding locations.
Key Benefits Belotero Balance
Belotero Balance is a clinically proven treatment that is safe, effective, and FDA proven. These are a few benefits of this dermal filler:
Maintains normal facial movement and expression
Smoothens lines and wrinkles on the face ranging from moderate to severe
Feels natural
Convenient and quick procedure with immediate results
Minimal downtime
Belotero Balance Works beneath the Skin
Hyaluronic Acid (HA) is a key ingredient in this dermal filler. HA is known to integrate seamlessly and entirely within the skin. The dermal filler works within deeper tissue layers of the skin and helps in restoring volume from the inside out. The formulation doesn't just reduce the appearance of wrinkles and facial lines. It also helps in treating vertical lines around the mouth corners and lips.
Belotero Balance is created using the unique Cohesive Polydensified Matrix (CPM) process, which allows the formula to be:
A smooth and adaptive gel
Able to integrate into the skin structure effectively
Able to fill in wrinkles and severe lines
Areas of Treatment
Belotero Balance can be used in the following areas with successful results:
Nasolabial Folds
Nasolabial folds refer to vertical lines which run from the corner of the mouth to the nose. These lines can become more significant as you grow older causing unappealing shadows. Belotero Balance helps in smoothing out these moderate-to-severe nasolabial folds to result in a tighter and youthful looking skin.
Vertical Lip Lines
Belotero Balance dermal filler addresses vertical lines and wrinkles around the lips in an effective and quick fashion. Patients can enjoy a more youthful looking skin which has a natural feel and movement.
Corner Lines of the Mouth
Belotero Balance helps in plumping out the mouth corners which helps in reducing wrinkles and lines.
Chin Wrinkles
Belotero Balance dermal filler is one of the best options for reducing deep furrows and lines in the chin. The treatment provides patients with a visibly younger and smoother looking skin that enhances the overall appearance.
Patients can notice a visible difference in the facial appearance after just one treatment session. The dermal gel addresses tiny gaps within the skin surface and helps in enhancing the facial appearance.
Belotero Balance Results are Sustainable
Individual results may differ depending on the extent of treatment, area of treatment and unique aesthetic goals. However, results usually stay for anywhere from 6 months to a year. Quantity of the product and area treated can impact the sustainability of the results. Inactive facial areas sustain results for a longer period of time.
Cosmetic surgeon Dr. David Kim receives patients from Beverly Hills, Los Angeles, CA, and nearby areas for innovative and advanced med spa treatments as well as plastic surgery procedures.
Schedule a Consultation with Beverly Hills California Plastic Surgeon Dr. Kim
For more information on the surgical and non-surgical procedures and treatments by Cosmetic Plastic Surgeons Dr. David Kim and Dr. Eugene Kim. Click here to contact us today.
Also visit drdavidkim.com
Serving Beverly Hills, Los Angeles, West Hollywood, Orange County, Southern California and surrounding areas.