Braces for adults? Can you still have a facelift?
Posted on June 12, 2017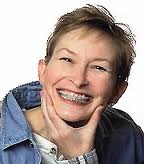 A smile for many can make the difference between being attractive or being plain. Crooked teeth speak volumes about the beauty and percieved social status of a person. Dr. Kim explains to patients that the structure of their face and the progression of facial aging should also be taken into consideration when making facial enhancements including braces. For instance, patients who are experiencing wrinkled and sagging skin on the face should consider the effect a facelift will have on their decision to have braces. In most cases, it is best to have the facelift performed first. This allows patients the ability to choose braces and treatment without regard to the length of time necessary to wear the braces. Dr. Kim can perform injectable fillers even if patient have braces; however, it is best to be conservative in the amount of filler added. As braces become more popular for adults it is important that patients realize the artistic skill Dr. Kim uses to assure that his patient are beautiful even while they are wearing braces. According to The Los Angeles Times gone are the giant metal braces, big steel wires and unsightly headgear they remember from childhod. Instead, they can opt for braces with clear ceramic brackets or brackets attached to the backsides of the teeth. In some cases, they can forget about brackets altogether and go for Invisalign, which utilizes a series of clear plastic trays to coerce the teeth into place.
These higher-tech options are making orthodontics more appealing to older patients. The number of U.S. adults wearing braces topped 1 million in 2008, up about 25% since 1989, according to the American Assn. of Orthodontics.