Breast Implant Exchange And Removal
Posted on March 10, 2020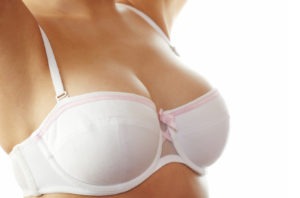 Breast implant exchange or removal cosmetic surgery is performed on women who are unhappy with the outcomes of their original breast augmentation or those who have suffered implant damage due to some reason. However, a growing number of younger women are also now choosing this procedure for cosmetic reasons to downsize or upgrade their breast implants.
Whatever be the reason, a breast implant exchange or removal surgery can restore and enhance natural breast appearance and patient comfort, as long as it is performed by a skilled surgeon. plastic surgeon Dr. David Kim provides breast implant exchange and removal to patients in Beverly Hills, Los Angeles, CA, and surrounding locations.
Candidacy
For women who experience implant related complications, such as implant rupture, shifting, asymmetry, leakage, or capsular contracture, a breast implant exchange or removal may be necessary. Other candidates may choose these procedures for cosmetic reasons.
Women who feel their existing breast implants are either over- or under-sized, or who wish to change the type, shape or texture of their implants may also make dependable candidates for breast implant exchange.
In all cases, the patient should be in reasonably good general health in order to sustain the surgery and general anesthesia. She should have realistic expectations and be committed to follow the surgeon's instructions for pre- and post-operative care.
Surgical Procedure
In case of breast implant exchange or removal plastic surgery, the surgeon will try to utilize the same incisions that were placed at the time of original breast implant surgery. This will minimize new scarring. After the incisions are created, the surgeon will remove the old implants from the breast pocket.
The surrounding scar tissue or the damaged part of the implant may also be removed when a breast implant removal or exchange has been necessitated by complications such as implant rupture or capsular contracture. The breast pocket may have to be revised to accommodate the new implant, which could be of a different size or shape.
After the new implants have been placed and adjusted into position, the surgeon will close the incisions with sutures. If the patient only wants implant removal and not exchange, she may have to undergo another procedure called breast lift at the same time. Breast lift will involve tightening of the sagging breast tissue and repositioning or resizing of areolas to restore more youthful and natural looking breasts.
Recovery
After the surgery is completely, the surgeon will wrap the incision areas of the breasts in bandages and provide a compression garment or surgical bra to the patient. The surgical bra will allow the new breast shape to be formed with support. Some bruising, swelling and discomfort is expected in the first few days after the breast implant exchange or removal surgery.
Prescription pain medications will help to keep the patient comfortable in the first 4 or 5 days. Most patients are able to return to their normal activities or go back to work in about one to two weeks. Cosmetic surgeon Dr. David Kim receives patients from Beverly Hills, Los Angeles, CA, and nearby areas for breast implant exchange and removal surgery.
For more information on the surgical and non-surgical procedures and treatments by Cosmetic Plastic Surgeons Dr. David Kim and Dr. Eugene Kim. Click here to contact us today.
Serving Beverly Hills, Los Angeles, West Hollywood, Orange County, Southern California and surrounding areas.