Breast Implant Removal Risks And Safety
Posted on January 10, 2020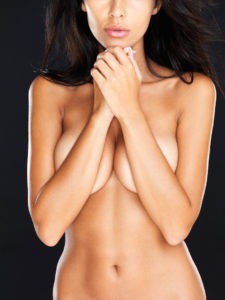 A woman may need a breast revision cosmetic surgery if she seeks to have her implants removed or replaced because of damage or a change in her aesthetic preferences. Similar to any surgical procedure, breast implant removal surgery has associated risks.
Patients should understand that breast implant removal may sometimes be a more complicated procedure than the original breast augmentation. plastic surgeon Dr. David Kim provides breast implant removal to patients in Beverly Hills, Los Angeles, CA, and surrounding locations.
Potential Surgical Complications
During the initial consultation, the surgeon will discuss the potential risks and complications of a breast implant removal surgery with the patient. The patient should also cautiously follow the surgeon's pre and post-op guidelines in a dedicated manner to minimize these risks. The primary complications related to this procedure are:
Poor reaction to anesthesia

Bacterial infection

Bleeding

Unsatisfactory cosmetic result

Unwanted scarring
Risks Associated with Breast Implant Removal
In general, breast implant removal is fairly straightforward plastic surgery. But it may have to be performed in addition to a breast lift for desirable outcomes. Patients may, in exceptional cases, may experience the below-mentioned complications during or after implant removal surgery:
Loss of sensation or changed sensation in the nipple region

Bleeding

Scarring



The breast may not look the same as they did prior to the breast enlargement procedure. The patient may experience some breast deformity and sagginess, especially in case of more substantial implants. If a breast lift is performed along with the breast removal procedure, it can correct undesirable aesthetic outcomes in such cases.
Certain patients may find that their natural breasts look smaller after the implant removal than what they recall. The reason for this occurrence could be due to hormonal fluctuations or weight loss that happened when the patient underwent their original breast augmentation procedure. Patients should have reasonable expectations from breast removal surgery for effective outcomes.
Breast Implant Replacement Risks
The risks associated with breast implant replacement are the same as those associated with the primary breast augmentation procedure. In rare circumstances, breast implant replacement surgery may lead to these complications:
Moving of the implant from its original position

Implant rupture

Implant rippling

Capsular contracture

Altered sensation of the breast
Women seek larger sized implants for their breast revision surgery may experience more discomfort as the body takes time to adjust itself to the new, bigger implants. Moreover, the positioning of larger implants is more complex and invasive.
The procedure will also involve the creation of new breast pockets to hold the larger implants. They may also have to change the placement position of the implants, causing a slight increase in the risk of complications.
It is important for a patient to realize that any breast revision surgery will involve some level of risk. Therefore, she should only seek implant replacement if she experiences a complication or seeks to change her breast size. Cosmetic surgeon Dr. David Kim receives patients from Beverly Hills, Los Angeles, CA, and nearby areas for breast implant removal.
For more information on the surgical and non-surgical procedures and treatments by Cosmetic Plastic Surgeons Dr. David Kim and Dr. Eugene Kim. Click here to contact us today.
Serving Beverly Hills, Los Angeles, West Hollywood, Orange County, Southern California and surrounding areas.