Breast Implant Revision Plastic Surgery Before And After Photos
Posted on July 22, 2018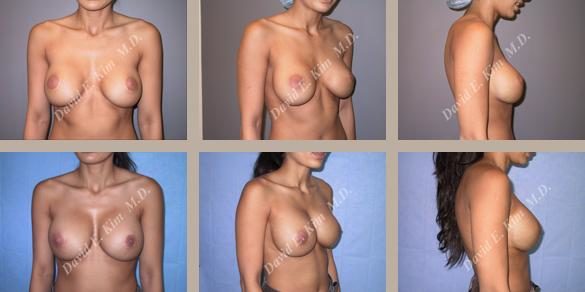 Breast revision cosmetic surgery may be required in a situation where the patient needs to have her breast implants replaced or removed due to damage to the implants or a change of her personal aesthetic preferences.
During the initial consultation, the surgeon will explain various aspects of breast revision, and help the patient determine her choice between breast implant removal and replacement surgeries.
Some surgeons may like to present breast implant revision before and after photographs at the first appointment. This can help the patient understand the potential effectiveness of this procedure. plastic surgeon Dr. David Kim provides breast implant revision surgery to patients in Beverly Hills, Los Angeles, and surrounding locations in this region of The Golden State.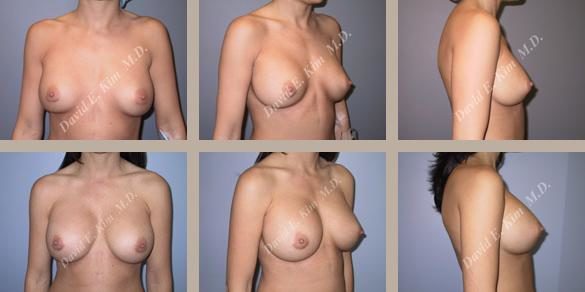 What are Breast Implant Revision Before and After Pictures?
Before and after pictures in case of breast implant revision plastic surgery refer to a set of photographs belonging to an earlier patient who has undergone the same procedure with satisfactory outcomes.
The set includes pictures taken prior to the procedure and after the procedure at a time when the full impact of the surgery is visible and established. It can take a few months for the full results to appear when the post-surgical swelling has fully subsided.
The surgeon will take care to obtain the photographs with the clear consent of the patient and present them before new patients in a discreet manner.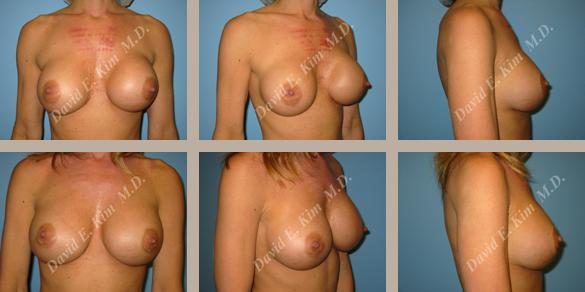 The patient's identity may be kept confidential as per the protocol. The surgeon's sole purpose is to educate new patients about various aspects of breast implant revision and explain to them the potential benefits of the procedure. With this visual aid, new patients can get an idea of what the procedure can or cannot do for them.
It is a brave new world. The technology that most Americans possess now is absolutely incredible. And even if someone did not have a laptop or a smart phone to see these outstanding pictures they can always find someone who does.
Now a patient is armed with much more than the truth. They can even predict the future. A patient can see what is on the screen and apply it to their own body. Whatever decision they make from here on in will be based on quality pictures that were not visible to the public many years ago. Not only are these pictures visible, a patient does not have to pay any money to see them.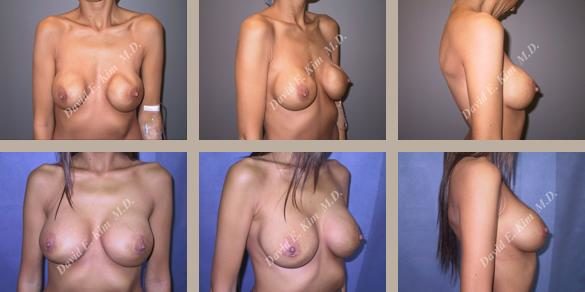 Advantages
When a new patient seeks a breast implant revision surgery, she may only have a limited understanding of how the procedure could correct her implant problems, and whether it will be meet her personal aesthetic goals. Some patients may only require an implant replacement or removal, while some others may need a combination of implant removal and breast lift surgery.
For a new patient, it can be difficult to determine what is good for them and what should be the optimal surgical plan. This is where the treatment provider can use breast implant revision before and after photos effectively to help her make the best decision.
Forming Realistic Expectations
In any major cosmetic procedure such as breast implant revision, the highest patient satisfaction levels are often achieved when the patient has a positive mindset, clear goals, and realistic expectations.
With the help of breast implant revision surgery before and after photos, the surgeon can ensure that the patient knows exactly what to expect and what not to expect from the procedure. This reduces the risk of any disappointment occurring at a later stage.
Online Images
The surgeon may choose to provide breast implant revision plastic surgery before and after photos on their practice website for free access to all which Dr. Kim does. These salient pictures have helped countless people make the right decision according to their personal and financial situation.
Transparency is in full swing now.
New patients can conveniently view the photos online and then make up their mind whether to visit the surgeon for a personal consultation for breast implant revision. Prudent cosmetic surgeon Dr. David Kim receives patients from Beverly Hills, Los Angeles, and nearby areas for breast implant revision.
For more information on the surgical and non-surgical procedures and treatments by Cosmetic Plastic Surgeons Dr. David Kim and Dr. Eugene Kim. Click here to contact us today.
Serving Beverly Hills, Los Angeles, West Hollywood, Orange County, Southern California and surrounding areas.