Breast Implant Revision Plastic Surgery Candidates
Posted on August 5, 2018

A woman may need a breast implant revision procedure at some stage following a breast augmentation cosmetic surgery.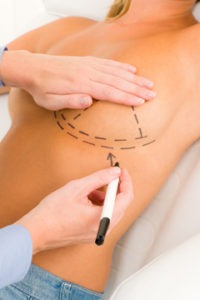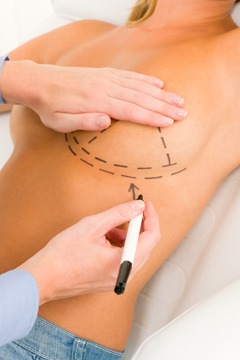 Breast revision surgery may be necessary due to cosmetic, medical or emotional reasons. The candidate should be in good overall health and not pregnant or breastfeeding when considering a breast implant revision surgery.
At the time of initial consultation, the surgeon will determine the patient's candidacy for breast implant revision. plastic surgeon Dr. David Kim provides breast implant revision surgery to patients in Beverly Hills, Los Angeles, and surrounding communities.
Factors to Determine Candidacy
The cosmetic surgeon will evaluate various factors to establish the woman's candidacy for a breast implant revision procedure. These factors are as follows:
Ineffective Breast Implants
Breast augmentation is sought-after and effective plastic surgery. However, it may not always generate desirable aesthetic outcomes. Various reasons could lead to unwanted surgical results such as incorrect shape, size, or type of implants.
At times, a woman may feel that she was more satisfied with her natural body shape before the implant procedure or that the more significant breast size is leading to challenges in performing routine activities.
In other cases, women may feel that the implants are excessively small or larger than what they expected, or they may feel unhappy with the new breast shape and profile. Such women are ideal candidates for a breast implant revision plastic surgery.
If a patient wants to switch to silicone implants which were earlier unapproved by the FDA, they may seek a breast revision procedure. These women are also good candidates for a revision implant procedure.
Surgical Complications
Certain women may experience complications with the breast implant following the breast enhancement procedure. Such problems can present themselves at any stage after the surgery.
The risks of complication are reduced when a highly-qualified and experienced cosmetic surgeon performs the procedure. However, complications may still arise in rare cases.
Furthermore, capsular contracture occurs when the scar tissue around the implants starts squeezing or tightening the implant. In such cases, the patient will need to implant or scar tissue removal or the placement of a new implant. Some patients may experience implant leakage or rupture due to normal wear and tear or faulty implants.
The thinning of skin across the breast because of hormonal changes or other reasons may lead to implant rippling. At times, the breast implant may shift from its original position leading to a lopsided appearance. It may not be possible to correct such conditions externally, and the patient may have to undergo a breast revision procedure.
Other Considerations for Breast Implant Revision
There are other considerations as well that may establish a woman's candidacy for an implant revision procedure. A woman diagnosed with breast cancer after a breast augmentation surgery may require implant removal.
This may be a necessity for her cancer treatment plan. A woman may seek a revision procedure due to changes in lifestyle preferences as well. Experienced cosmetic surgeon Dr. David Kim receives patients from Beverly Hills, Los Angeles, and nearby areas for breast implant revision surgery.