Breast Lift Surgery With Implants Procedure Process
Posted on May 15, 2020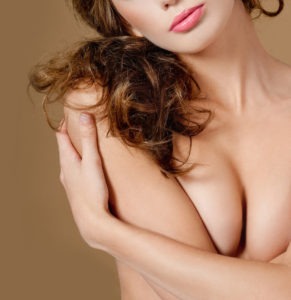 Breast augmentation with lift cosmetic surgery is a combination of mastopexy or breast lift with breast implants surgery. The procedure is usually performed for cosmetic breast enhancement, but may sometimes be used as part of breast reconstruction. Both the lift and implants procedures are executed in a single surgical session.
Breast lift will make your breasts positioned at a higher, more youthful level, while breast augmentation will add fullness and volume to the upper pole of your breasts. Your surgeon may perform this surgery as an outpatient procedure, and it will take about 90 to 150 minutes inside the operating room.
plastic surgeon Dr. David Kim provides breast lift with implants surgery to patients in Beverly Hills, Los Angeles, CA, and surrounding locations.
Procedure
After you have been placed under general anesthesia, your surgeon will create incisions in pre-determined sites to perform your breast implants with lift plastic surgery. The surgeon may first address your breast augmentation procedure to estimate how much of loose breast tissue will have to be removed once the implants are placed.
In many cases, the surgeon may place an incision below the breast fold and place the implants through it under the chest muscle. The incision provides an access to the pectoral muscle and will also be used in the second phase of the procedure when breast lift is performed.
Your surgeon will aim to place the incisions in discreet locations and make use of common incision to perform breast tissue lifting as well as implant placement. An anchor incision is often used to perform a significant breast lift. Your surgeon will be able to address the excess breast tissue both vertically and horizontally with this technique.
The combined surgery will enhance your breast size, correct the sagginess, create a firmer and perkier breast appearance, and reposition or resize the areolas to a more natural looking position. Once the surgery is over, your surgeon will close the incisions with sutures. For the first two to three days, your breasts will be wrapped in bandages, and then replaced with a special surgical bra.
Recovery
You will feel some pain and soreness in the incision areas in the first few days after your breast implants with lift surgery. Your surgeon will prescribe pain meds to keep your comfortable.
Within 10 to 14 days after your surgery, you can go back to work or resume your daily activities. However, you will have to refrain from strenuous exercises, bending, and lifting of heavy weights for about three to four weeks.
Results
Most women are satisfied with their final surgical results because the breast implants with lift procedure enhances your upper body appearance in multiple ways, providing a fuller and firmer breast figure, while adding a desirable cleavage.
You will be able to notice the results almost immediately after your plastic surgery. However, the initial swelling and bruising will take some time to resolve, and the results will become more visible and established over the next several weeks and months.
Cosmetic surgeon Dr. David Kim receives patients from Beverly Hills, Los Angeles, CA and nearby areas for breast lift with implants surgery.
Schedule a Consultation with an Expert
For more information on the surgical and non-surgical procedures and treatments by Cosmetic Plastic Surgeons Dr. David Kim and Dr. Eugene Kim. Click here to contact us today.
Serving Beverly Hills, Los Angeles, West Hollywood, Orange County, Southern California and surrounding areas.