Breast Reduction Plastic Surgery Candidates
Posted on June 1, 2018
Breast Reduction Plastic Surgery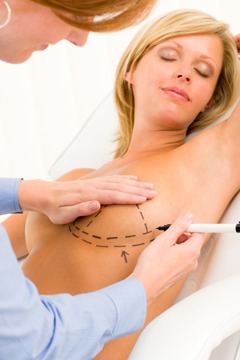 Breast reduction cosmetic surgery procedure removes surplus fat, skin, and tissue to reduce the breast size. The surgery offers respite from the physical strain of oversized breasts as well as enables a woman to feel more confident about her appearance and provides a more proportional and desirable bust line.
Breast reduction surgical procedure can enhance the quality of life of the patient by reducing discomfort in the neck, back, and shoulders. After the surgery, a woman can wear a wide range of clothing and undertake physical activities more easily.
plastic surgeon Dr. David Kim provides breast reduction to patients in Beverly Hills, Los Angeles, and other towns and cities in this part of the country.
Ideal Candidates
A woman who is unhappy with the appearance of oversized, pendulous breasts for cosmetic reasons, or if her larger breasts hinder her performance of daily tasks and cause discomfort and pain, she may be a suitable candidate for a breast reduction plastic surgery.
Many women who choose this surgery are interested in relieving pain and discomfort above other concerns.
Certain women may also consider breast reduction surgery to attain more self-confidence, which is a key outcome of this procedure.
Women considering this procedure should have completely developed breasts. However, in case a teenaged female undergoes significant discomfort because of excessively large sized breasts, she may also be a suitable candidate for this surgery.
Women planning to breastfeed in future should avoid breast reduction surgery as this procedure involves the removal of several milk ducts that lead to the nipples.
Candidates for Anchor Pattern Surgery
Anchor pattern surgery refers to the traditional breast reduction technique suitable for women with oversized breasts. The technique involves removing a significant amount of tissue and skin in comparison to alternative breast reduction methods.
This technique is suitable for women with extremely dense breast tissue, more glandular breast tissue than fat, and women who have not yet reached menopause.
Candidates for Vertical Incision Surgery
Vertical incision breast reduction procedure is appropriate for women with moderate to large sized breasts. Women who have this breast size may feel uncomfortable and experience restrictions in movement.
The breast skin and tissue removal amount will be lesser in the vertical incision technique relative to the traditional anchor pattern technique. But the glandular and fatty tissue will still be eliminated from the breast in this technique.
Candidates for Scarless Breast Reduction
In case the patient's breasts have more fatty tissue in comparison to glandular tissue, she may be a suitable candidate for the scarless breast reduction technique. This procedure is relatively less invasive. It only involves liposuction to decrease the amount of fatty tissue creating a more proportionate breast size.
In some cases, a woman may be a candidate for breast reduction in conjunction with breast lift. If the woman has significant skin laxity in the breasts, it may be necessary to perform both reduction and lift procedures to create youthful, firm and proportionate breasts.
Reliable cosmetic surgeon Dr. David Kim receives patients from Beverly Hills, Los Angeles, and nearby areas across the landscape for breast reduction.
For more information on the surgical and non-surgical procedures and treatments by Cosmetic Plastic Surgeons Dr. David Kim and Dr. Eugene Kim. Click here to contact us today.
Serving Beverly Hills, Los Angeles, West Hollywood, Orange County, Southern California and surrounding areas.