Brow Lift Before And After Photos
Posted on June 15, 2019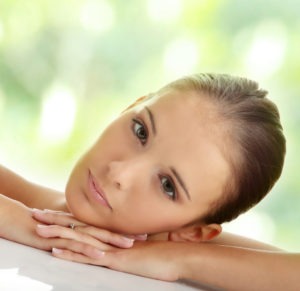 A brow lift, also known as a forehead lift, is a plastic surgery procedure meant to improve the appearance of the upper face by reducing wrinkles and deep creases between the brows and horizontal lines on the forehead.
During the pre-op consultation, the surgeon will explain the procedure in detail to the patient and may showcase brow lift before and after pictures as well.
The primary concern of a committed surgeon will be to inform the patient about various facets of brow lift surgery. Before and after pictures can play a vital role in this regard.
plastic surgeon Dr. David Kim provides forehead lift to patients in Beverly Hills, Los Angeles, and surrounding locations.
What are Brow Lift Before and After Photos?
Brow lift 'before and after photos' refer to images of previous patients who have received the same procedure with successful outcomes.
These images include photos taken prior to the surgery and after the procedure at a stage when the initial post-operative inflammation and redness have subsided, and the full outcomes of the surgery are visible.
The surgeon will obtain brow lift before and after images with the patient's express consent and show these photos to new patients in a judicious manner.
The identity of the patient will be kept private as per standard norms. The only reason behind the surgeon displaying these pictures is to explain the potential advantages of brow lift cosmetic surgery to new patients enabling them to make a well-considered decision.
Benefits
When a patient is considering a forehead lift surgery, they may be anxious about the potential results.
Some patients may require only limited correction while others may need significant treatment for heavily sagging brows. Sometimes the surgeon may recommend a brow lift in combination with an eyelid lift or another facial procedure for more comprehensive outcomes.
It can be challenging for patients to make correct decisions to meet their aesthetic goals. The surgeon may use brow lift before and after images at this point to enable the patient to make a judicious decision after viewing the possible results of the procedure.
Not for a brow lift these images are not specifically on the website so you will have to make an appointment which you have to do anyway. Consultations are always mandatory for any type of treatment. But this does not mean that brow lift before and after images cannot be put on the site at any time.
Realistic Expectations
It is important for the success of any cosmetic procedure that the patient has a positive outlook, clear goals, and realistic expectations. This will reduce the risk of any future disappointment for the patient.
To make sure that the patient understands what a brow lift can and cannot achieve, some surgeons choose to display brow lift before and after pictures at the initial appointment.
Digital Images Online
The surgeon can upload digital versions of brow lift before and after pictures on their practice website any time which has been mentioned. Dr. Kim is all about transparency and wants any potential patient to be comfortable with any decision they make either way.
This will enable prospective patients to view these images in the comfort and privacy of their home or office even before they seek a consultation. Dr. Kim has a long list of satisfied clients that have had their self-esteem magnified after leaving his clinic post surgery.
Cosmetic surgeon Dr. David Kim receives patients from Beverly Hills, Los Angeles, and nearby areas for forehead lift.
For more information on the surgical and non-surgical procedures and treatments by Cosmetic Plastic Surgeons Dr. David Kim and Dr. Eugene Kim. Click here to contact us today.
Serving Beverly Hills, Los Angeles, West Hollywood, Orange County, Southern California and surrounding areas.