Calf Augmentation (Lower Leg Implants) Before And After Photos
Posted on February 25, 2021
Calf Augmentation Implants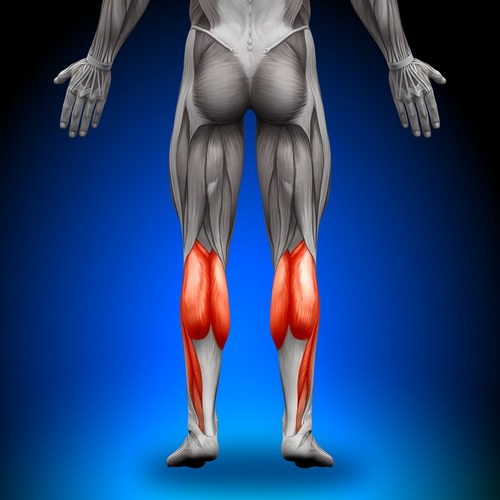 Calf augmentation or lower leg implants plastic surgery is designed to improve the strength and stability of your calves. Following the surgery, your lower legs will appear more muscular and sculpted because of the custom shaped silicone implants. However, before your implants are surgically inserted in the calves, you will go through a process of consultation and preparation in order to be ready for the surgery.
At your pre-op consultation, your surgeon may like to share with you calf augmentation before and after photos. This will provide you some insights into how your lower legs may appear after the surgery, and what the procedure can or cannot do for you. plastic surgeon Dr. David Kim provides calf augmentation surgery to patients in Beverly Hills, Los Angeles, CA, and surrounding communities.
Why Visual Evidence Matters?
Cosmetic surgeons sometimes prefer to present lower leg implants before and after pictures at the very outset because it serves as effective visual evidence of what kind of results are possible with this surgery. You will also get an idea of the surgeon's skills from their work performed on previous patients. Before and after images will bring more transparency to the consultation process and make your meeting more productive.
When you review several calf implants before and after photographs, you will be able to visualize how the procedure might improve your lower body appearance. It will also give you more confidence to make a decisive choice when you see the photos of past patients. If the surgery worked well for others, chances are that it might work equally well for you too.
Now these images are not on the site now based on the drop down menu but that does not mean the website cannot be enhanced with these calf augmentation photos at any time. Now that may be slightly inconvenient for some it does not mean you cannot see these images. Dr. Kim's consultations cover all the bases because if they did not his practice would not be as successful as it is. Trust is vital and you should ask to see these images during the consultation which is mandatory anyway.
A Picture can Say More than a Thousand Words
A dedicated surgeon will like to educate you about all aspects of calf augmentation plastic surgery and will answer all your questions and concerns during the consultation. However, sometimes mere words may not be convincing enough, or may be open to interpretation. This is where before and after photos can do a better job because they will leave almost no scope for a misunderstanding or confusion.
Pictures do not have a barrier of language, and you will be in a better position to comprehend the expected outcomes and make an informed decision. Make sure you choose a surgeon whose integrity and reputation is outstanding. You don't want images that may have been photo-shopped because that could give you a wrong impression and make you form misplaced expectations about the procedure.
Sharing Images via Social Media
Most patients today are social media savvy, and are likely to be using popular social networks, such as Facebook, Pinterest, Instagram, and YouTube. Plastic surgeons have an opportunity to increase their reach and engagement with patients by disseminating calf implants before and after photos through major social media platforms.
Transparency is key. Dr. Kim does not want any patient of his to sign up for a treatment or a surgery where they don't completely understand what they are signing up for. It's better for everyone involved if the patient knows what to expect and this is why before and after images are critical for this process.
Surgeons can do this while taking care to protect patient confidentiality and maintain the norms of discreetness. You can easily access these photos in the comfort and privacy of your home or office when they are available online. Cosmetic surgeon Dr. David Kim receives patients from Beverly Hills, Los Angeles, CA, and nearby areas for calf implants surgery.
Schedule a Consultation with Beverly Hills California Plastic Surgeon Dr. Kim
For more information on the surgical and non-surgical procedures and treatments by Cosmetic Plastic Surgeons Dr. David Kim and Dr. Eugene Kim. Click here to contact us today.
Also visit drdavidkim.com
Serving Beverly Hills, Los Angeles, West Hollywood, Orange County, Southern California and surrounding areas.