Can Clothes Camouflage the Body Part You Don't Like?
Posted on June 5, 2017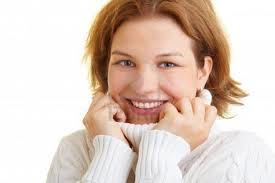 As summer draws to a close many people begin to wear more clothing as we approach cooler months. For some people the fall and winter shopping experience is not based on what they would like to buy, but rather on what they can buy to camouflage certain areas they do not like on their body. For many women and men, one of these areas is the neck. Dr Kim explains to patients that while fashion may make us feel better when we select clothing, it can be very stressful if a patient is unhappy about their appearance. For example patients who are unhappy with loose and lax skin on their neck may choose to wear a turtleneck or avoid shirts and blouses with low necklines. While this may postpone the choice of a facelift most patients who choose cosmetic surgery are happy to get rid of turtlenecks and begin wearing blouses and shirts that show their beautiful new neck line. Another clothing choice for some includes padded push-up bras. The goal is to create the appearance of cleavage and a fuller bust line. The truth is in most cases the bra is visible and it seen easily when a woman is wearing a padded push-up bra. Contrastingly, patients who choose breast augmentation using breast implants and or a breast lift often tell Dr. Kim that they will never wear an uncomfortable padded bra ever again after surgery. Cosmetic surgery is a solution for most patients that will allow them to no longer choose clothing that is designed to camouflage what they would rather show off!