Chin Augmentation Plastic Surgery
Posted on December 15, 2020
Chin Augmentation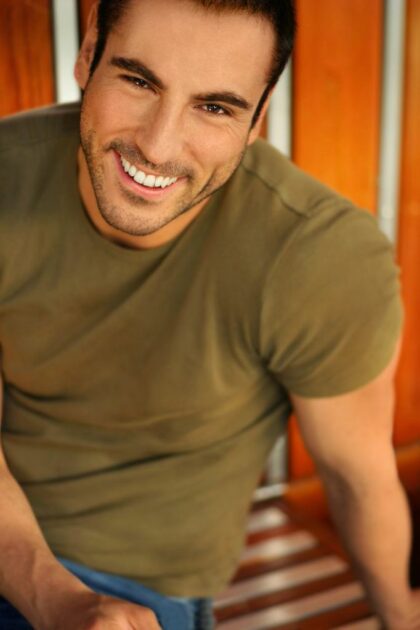 Chin augmentation surgery is an ideal treatment option for people unhappy with the existing shape and size of their chin. This cosmetic surgery is useful in both men and women with a weak, recessive, or retruded chin. Your cosmetic surgeon will use facial implants for making your chin proportionate to the overall facial structure.
The plastic surgeon will determine whether you are an ideal candidate during the initial consultation and will also answer all your queries. Make sure you ask them everything about the plastic surgery. plastic surgeon Dr. David Kim provides chin augmentation surgery to patients in Beverly Hills, Los Angeles, CA, and surrounding communities.
Purpose of Chin Augmentation Procedure
Chin enhancement procedures are designed to help people with disproportionate chins or those who want more balance in their facial features. Recessive chin can make the lower jaw appear smaller to the upper jaw. It can also make the neck look fleshy or the nose appear too prominent.
Chin implant augmentation plastic surgery can help provide a balance to your facial features. It can bring harmony to the overall facial structure. Sometimes, chin augmentation surgeries are carried out in conjunction with other procedures, such as rhinoplasty for a more balanced and conclusive result.
Who is a Candidate for Chin Enhancement?
Suitable candidates should have one or more of the following issues:
Recessive chin
Squared or pointed chin
Fleshy neck
Prominent nose
Chin augmentation is usually recommended for patients seeking lip augmentation, cheek implants or rhinoplasty. This is to attain ideal results in a single combined procedure. You may benefit from a cosmetic chin surgery if you have a poorly defined jaw or a large nose.
Cosmetic Chin Implant Procedure
Your surgeon will make use of a biocompatible synthetic chin implant to enlarge the recessive chin. This implant will be placed on top of the chin bone, the existing bone towards the front of the lower jaw.
Chin implants are generally a permanent solution to recessive chin. The surgery is performed as an outpatient procedure and doesn't take more than two hours. In cases that are less complex, the surgery can be over in just 45 minutes.
Your surgeon will determine whether to place you under general or local anesthesia while the implants are being inserted. An incision will be made below the chin or on the inside of the mouth between the gum and lower lip. Mouth incision works well in minimizing scarring, but it increases the risk of developing an infection.
The plastic surgeon will place the chin implant through the incision after creating a pocket. The surgeon will ensure the implant is properly balanced and make any adjustments as necessary for the desired look. Your chin implant will be sutured in place to prevent it from migrating.
Sutures that are placed externally are removed in 10 days. If the incision was made in the mouth, absorbable sutures will be used. Cosmetic surgeon Dr. David Kim receives patients from Beverly Hills, Los Angeles, CA, and nearby areas for chin augmentation.
Schedule a Consultation with Beverly Hills California Plastic Surgeon Dr. Kim
For more information on the surgical and non-surgical procedures and treatments by Cosmetic Plastic Surgeons Dr. David Kim and Dr. Eugene Kim. Click here to contact us today.
Serving Beverly Hills, Los Angeles, West Hollywood, Orange County, Southern California and surrounding areas.