Choosing The Best Plastic Surgeon For Ear Surgery
Posted on November 10, 2019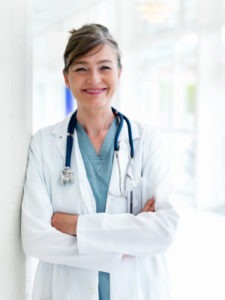 Ear reshaping surgery, or otoplasty, is a procedure undertaken by a cosmetic surgeon to enable the ears to appear more appealing and proportionate by augmenting, reducing, or reshaping the structure of the ear.
This cosmetic surgery procedure should only be performed by an experienced surgeon with an in-depth understanding of facial anatomy and expertise in ear surgeries.
Sometimes ear reshaping may involve functional corrections or it may be a part of a reconstructive procedure to address a congenital deformity or an injury. plastic surgeon Dr. David Kim provides otoplasty to patients in Beverly Hills, Los Angeles, and surrounding communities.
Specialization in Ear Surgery
One of the major surgeries undertaken by Dr. Kim is ear reshaping. His goal is to make the procedure as targeted and precise as possible with minimal scarring and downtime.
Dr. Kim aims to offer his patients highly satisfactory aesthetic outcomes from their ear surgery. To accomplish this objective, he will engage closely with the patient during the pre-op stage and comprehend their cosmetic needs and desires pertaining to the appearance of their ears and face.
The judicious Dr. Kim will evaluate the patient's existing ear size and shape, bone and cartilage, the availability of tissue, the thickness and type of ear, and the proportion between the ears and other facial characteristics, such as the nose.
On the basis of this assessment, he will customize each ear surgery to suit the distinct anatomical and aesthetic needs of the patient.
Revision Cases of Otoplasty
Dr. Kim's experience in plastic surgery is not only limited to primary ear surgery. In fact, he performs more complex procedures such as revision otoplasty where the patient may have been unhappy with their previous procedure by another surgeon.
These cases are complicated as one ear surgery has already been undertaken, causing the development of scar tissue as well as other changes in the ear shape. Dr. Kim is an authority on all forms of ear reshaping cosmetic procedure, making him one of the most popular surgeons among patients.
Identifying the Right Surgeon
Once the patient has narrowed down one or more surgeons for their otoplasty procedure, they should review the surgeon's website to attain an understanding of the scope of their practice and the kinds of procedures they perform. Prior to the pre-op consultation, the patient should ideally make a list of questions that they would like the surgeon to answer.
A responsible surgeon will respond to all questions and clarify doubts in a thorough manner. They will provide the patient with real answers in easy to understand language. The outcomes of ear surgery are usually more successful when the patient and surgeon share a relationship of open communication and trust.
Attributes of a Good Surgeon
Besides evaluating the surgeon's background, experience, and training in the field of facial surgery, the patient should also feel comfortable engaging with the surgeon throughout the surgical process. Some key attributes to look for in a surgeon are:
The surgeon should be able to answer the patient's questions in a transparent and professional manner. There should be an easy flow of communication between both parties.

Apart from the cosmetic results, the surgeon should focus on the safety, predictability, and health facets of the procedure.

The surgeon should encourage the patient to share their concerns, aesthetic goals, desires, and aspirations as well as offer in-depth and precise responses.
Cosmetic surgeon Dr. David Kim receives patients from Beverly Hills, Los Angeles, and nearby areas for ear reshaping surgery.
For more information on the surgical and non-surgical procedures and treatments by Cosmetic Plastic Surgeons Dr. David Kim and Dr. Eugene Kim. Click here to contact us today.
Serving Beverly Hills, Los Angeles, West Hollywood, Orange County, Southern California and surrounding areas.