Choosing the Perfect Plastic Surgeon for Your Breast Augmentation
Posted on July 31, 2023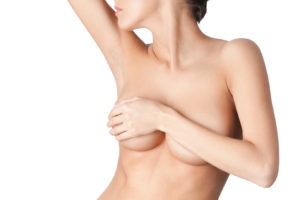 If you're considering breast augmentation, choosing the right plastic surgeon is a crucial step in the process. Finding a plastic surgeon with the right qualifications, experience, and expertise can make a world of difference in the success of your breast augmentation. In this blog post, we'll discuss what to look for in a plastic surgeon and how to make sure you select the best one for your needs. Beverly Hills Plastic Surgery, led by plastic surgeon Dr. David Kim, provides breast augmentation or breast implants surgery to patients in Beverly Hills, Los Angeles, CA, and surrounding communities.
Understanding Your Needs for a Breast Augmentatio
n
Before embarking on your journey to find the perfect plastic surgeon for your breast augmentation, it is essential to understand your needs and goals. Take the time to reflect on why you want a breast augmentation and what results you are hoping to achieve. Are you looking to enhance your athletic performance as a fitness competitor or simply enhance your overall appearance? Consider consulting with a breast specialist who can guide you through the process and help you make informed decisions about your procedure. Remember, your needs and desires are unique, and finding the right surgeon who understands and respects them is crucial.
Researching Plastic Surgeons in Your Area
Once you've decided that breast augmentation is the right choice for you, the next step is to find a qualified plastic surgeon. Start by looking for a breast specialist in your area who has extensive experience performing this type of surgery. Check out their credentials, such as their board certifications and any awards they may have received. Read online reviews from previous patients to get an idea of their overall satisfaction with the surgeon's work. Narrow down your list to a few top candidates and schedule consultations with each one to see which one feels like the best fit for you.
Examining Before-and-After Photos to Assess Surgeon's Style
One crucial step in finding the perfect plastic surgeon for your breast augmentation is examining before-and-after photos of their previous patients. Look for a surgeon who specializes in breast augmentations and whose style aligns with your goals. By reviewing their portfolio, you can determine if the surgeon has achieved the natural, proportional, or voluminous results you're after. Don't hesitate to ask the surgeon questions about their techniques and approach. Remember, you want to choose a plastic surgeon who can deliver your desired outcome while keeping your health and safety a top priority.
Meeting with the Surgeon for a Consultation and Ask Important Questions
One of the most important steps in choosing the perfect plastic surgeon for your breast augmentation is meeting with them for a consultation. During this meeting, you can discuss your goals for the procedure, any concerns you may have, and ask important questions about the surgeon's experience and expertise.
It's essential to choose a breast specialist who has extensive experience performing breast augmentations and understands your specific needs. Be sure to ask about their education, training, and certification, as well as their success rate with previous patients. Additionally, ask to see before-and-after photos of their work, and make sure that their aesthetic style aligns with your personal preferences.
Don't hesitate to ask questions about the procedure, such as the type of implants they use and the incision technique. You should also discuss the recovery process, including the timeline and any potential risks or complications.
By taking the time to thoroughly research and meet with potential surgeons, you can ensure that you choose a highly qualified and skilled professional who can provide you with beautiful, natural-looking results.
Understanding Recovery and Aftercare Instructions
After undergoing breast augmentation surgery, recovery and aftercare are crucial to ensure a successful outcome. Your plastic surgeon will provide specific instructions regarding rest, medication, and physical activity restrictions. It's important to follow these instructions carefully to prevent complications such as infection or implant displacement. You will likely need to wear a supportive bra and avoid heavy lifting or strenuous exercise for several weeks after surgery. Regular follow-up appointments with your surgeon are also important to monitor your healing progress. With proper aftercare, you can enjoy beautiful and long-lasting results from your breast augmentation surgery.
Schedule a Consultation with Beverly Hills California Plastic Surgeon Dr. Kim
For more information on the surgical and non-surgical procedures and treatments by Cosmetic Plastic Surgeons Dr. David Kim and Dr. Eugene Kim. Click here to contact us today.
Also visit drdavidkim.com
Serving Beverly Hills, Los Angeles, West Hollywood, Orange County, Southern California and surrounding areas.