Cosmetic Rhinoplasty Procedures: Ethnic Rhinoplasty
Posted on April 25, 2019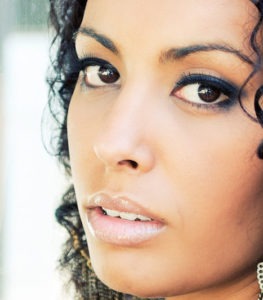 Every race has its own defining facial characteristics. Each person from a specific race may not share these features. But sometimes those who do may want to consider plastic surgery to change them.
Rhinoplasty is a popular plastic surgery procedure among those whose ethnic characteristics include a broad nose.
Patients belonging to Asian and African ethnicities choose this procedure to reduce the width of their nose. It is important that the surgeon modifies their approach to the unique anatomic structure of the patient's nose. The surgeon should avoid changing the nose to a level where it dramatically alters the appearance of the patient.
plastic surgeon Dr. David Kim provides ethnic rhinoplasty to patients in Beverly Hills, Los Angeles, and surrounding locations.
Enhancing the Nose Appearance in Ethnic Patients
Ethnic rhinoplasty refers to nose reshaping surgery where the nose is surgically altered to create a more balanced, appealing nose that is ideal for the patient's face without completely changing their ethnic features.
Asian, African American, and Hispanic rhinoplasty procedures should take into account the unique internal and external ethnic features of each patient's nose.
A skilled and experienced ethnic nose surgeon will determine if an ethnic nose may require significant changes in the internal structures to change the external appearance and achieve an appearance that is desirable to the patient.
Common Features
Due to the unique features of the ethnic nose, people of African Americans, Asians, and Hispanics heritage may have specific nasal features which require special attention. For example, Asian, African American, and Hispanic patients often have rounder, bulbous, or less protuberant nose tips.
On the other hand, they may seek to extend and refine their nose tip (creating a taller and narrower tip). The standard problem of nostrils being too wide or flared can also be corrected through ethnic nose surgery.
Ethnic Rhinoplasty Techniques
The surgeon will use specialized techniques in an ethnic rhinoplasty cosmetic surgery procedure. These techniques include changing the shape of the bone and cartilage within the nose, making the nostrils narrower, or even using cartilage from another area of the body for grafting to lengthen the nose tip.
Due to the ease of placement, some surgeons prefer synthetic implants. But in some cases, they can only use tissue from the patient's own body for safer and more predictable results and to reduce the risk of complications, extrusion or migration associated with synthetic implants.
Patients of Middle Eastern descent often seek rhinoplasty to reduce the nasal hump, refine the nose tip, and achieve a nose that is more harmonious with other facial features.
Afro-American candidates may have an excessively wide nasal bridge, wide nostrils, and/or a weak nasal tip which can be treated through a rhinoplasty procedure. The surgeon may augment a weak nasal tip by using a cartilage graft taken from another area of the body.
For Hispanic patients, the surgeon may need to reduce an excessively prominent bridge. Conversely, they may strengthen the patient's profile by grafting a flatter nose. The surgeon will undertake the procedure to refine a thick or bulbous nasal tip, which will help restore attention to the patient's smile and eyes.
Cosmetic surgeon Dr. David Kim receives patients from Beverly Hills, Los Angeles, and nearby areas for ethnic nose reshaping surgery. For more information on the surgical and non-surgical procedures and treatments by Cosmetic Plastic Surgeons Dr. David Kim and Dr. Eugene Kim. Click here to contact us today.
Serving Beverly Hills, Los Angeles, West Hollywood, Orange County, Southern California and surrounding areas.