Do Antioxidants Really Help Your Skin?
Posted on June 5, 2017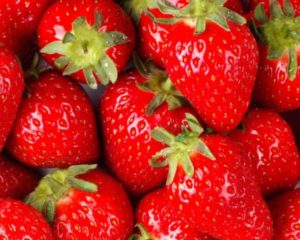 Antioxidants have been the rage in dieting and health for quite some time. According to a recent industry article these powerful health agents that are found in foods like berries, nuts, and fruit can also benefit the bodys largest organ the skin. The article cautions before you start believing that blueberries and walnuts will give you clearer skin the study showed that it will take more than that to achieve healthy skin. There are numerous products on the market for your skin and the most important point according to the article is to find out what works and stick with it. More is not better and if you use too much of some skin products it will cause your skin to be dry and dull looking. Hydrating the skin is the most significant component to healthy looking skin. Water flushes out toxins that are in your body and also keep you energized and keeps your health balanced. While antioxidants will keep your skin healthy, there are also other vitamins and minerals that you can consume through healthy eating. Consuming a well-rounded diet is what works best for maintaining healthy skin. Speaking with a nutritionist is best to be sure that your diet is balanced and not too reliant upon berries and other antioxidant rich foods. Antioxidants can help to protect skin from damage. Vitamin C is an antioxidant that actually helps tissue repair itself and regrow. Vitamin A is also vital for cell growth. The antioxidant known as Coenzyme Q10 or CoQ10 helps guard cells from damage. With even the healthiest skin our skin will change as we age. Dr. Kim advises patients to consider facial rejuvenation procedures as soon as they begin to see the negative effects of aging. These include facelift, blepharoplasty, and Botox.