Does CoolSculpting Work? Recent Studies Provide the Answer
Posted on November 29, 2019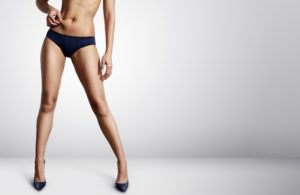 In recent years, CoolSculpting has experienced a boom among cosmetic procedures. Increasing numbers of men and women looking for a way to get rid of stubborn fat pockets without surgery have turned to this non-invasive option. Proponents of CoolSculpting describe transformative results with virtually no discomfort or downtime after the procedure. After reading glowing testimonials and maybe even looking at before-and-after pictures, you may find yourself wondering if CoolSculpting is just too good to be true. It's natural to be skeptical, so we recommend turning to the science to determine whether this is a procedure you'd like to pursue.
How Does CoolSculpting Work?
An understanding of how CoolSculpting works must first begin with a few important facts you should know about fat cells. When you gain weight, fat is deposited in areas of your body through the expansion of existing fat cells and the creation of new cells. Unfortunately, once a new fat cell has been added, it won't go away or die on its own.
Weight loss allows the fat cells of the body to shrink, but they won't decrease in number. This explains how some areas can be "stubborn" and tend to hang on to unwanted bulges despite your best exercise and dietary habits. It is precisely these problem areas that cause patients to seek options such as CoolSculpting, or cryolipolysis.
Cryolipolysis is among the few non-surgical fat reduction procedures available to patients. Initially discovered by Harvard professors, this treatment uses extremely cold temperatures to target, freeze and kill excess fat cells in different parts of the body. Once destroyed, the cellular remains are metabolized and flushed from the area, reducing bulk to reveal a more toned and sleek appearance. More importantly, the results of this procedure are permanent and these fat cells won't return as long as you are able to maintain a relatively stable weight.
The Verdict on CoolSculpting
While popular sites like RealSelf can offer insight from fellow patients who've undergone the procedure, the indisputable proof is best found in the review of scientific and clinical studies. For many patients, the decision to pursue CoolSculpting often comes down to two key questions: How well does it work and how long will it last? In the case of CoolSculpting, results from patients, physicians, and unbiased third parties all point to the same conclusion – CoolSculpting works and you can count on long-lasting results.
During clinical trials, studies performed by various researches showcased the efficacy of cryolipolysis as a safe treatment for decreasing fat content in targeted areas of the body. A comprehensive review of the scientific research on cryolipolysis revealed that fat cells can be reduced up to 25% after a single treatment, and the vast majority of patients that undergo this procedure can see visible results.
CoolSculpting's growing popularity among patients has made additional research and new insights into the long-term effects possible. These additional studies have demonstrated the long-term impacts of the treatment, showing that this non-surgical approach to fat reduction offers lasting results for patients who do not experience weight gain after the procedure.
Another review of the literature examined the side effects of the procedure and found them to be minimal. Patients express extremely high satisfaction with their CoolSculpting experience and outcomes, and the vast majority of them would recommend the procedure to their friends. From this and additional research, physicians and research scientists have concluded that cryolipolysis is a safe, comfortable, and effective treatment for patients.
Enhance Your Figure with CoolSculping Today
At Beverly Hills Plastic Surgery, our experts specialize in transforming figures and lives. When it comes to non-invasive procedures like CoolSculpting, Dr. David Kim and Dr. Eugene Kim focus on using the latest and most effective techniques to ensure that patients are satisfied with their results long after their procedures. To learn more about the benefits of CoolSculpting, call 310-746-5475 today and schedule your consultation at Beverly Hills Plastic Surgery today!