Ear Surgery (Otoplasty)
Posted on March 15, 2022
Ear Surgery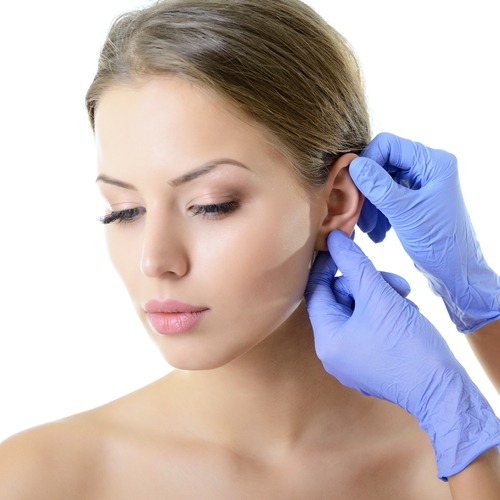 Otoplasty or ear surgery is a type of cosmetic surgery that aims at correcting the shape, appearance, and size of the ears. The procedure is undertaken to make it more proportional to the head and face.
Ear reshaping surgery is among the few aesthetic procedures which can be performed on children. However, the child should have completely developed ears before receiving the surgery. Typically, ear shape deformities take place at birth. They can be easily corrected through otoplasty.
The plastic surgeon will evaluate the condition and shape of the ear(s) in relation to the head and facial structure. They will then perform a suitable otoplasty to accomplish desired goals in a minimally invasive manner. plastic surgeon Dr. David Kim provides otoplasty or ear reshaping surgery to patients in Beverly Hills, Los Angeles, CA, and surrounding locations.
Ideal Candidates
Anybody in good overall health concerned with the appearance of misshaped, large, asymmetrical, or flapping ears may be a good candidate for ear surgery. Children with deformed or misshapen ears can undergo this plastic surgery after five years of age. This is when the ear cartilage has fully developed and achieved stability. Adults and teenagers are equally suited for this cosmetic surgery.
Improving Congenital Defects
These are a few congenital defects that can be improved through an ear reshaping plastic surgery:
Cat's ear: The edges of the ear fold forwards
Cagot ear: There is no earlobe
Lop ear: The ear curves inwards sharply
Wildermuth's ear: The ear has a reversed top curve
Scroll ear: The ear curls forward
Cleft earlobe: The earlobe has an indent
Stahl's ear deformity: There is an abnormal folding in the ear
Malignant melanoma and skin cancer patients may require ear surgery at times for eliminating cancer and reconstructing the remaining tissue.
Otoplasty Surgical Procedure
Local anesthesia with sedation or mild general anesthesia is used for otoplasty. The surgeon may enhance or augment the anti-helical fold within the ear's rim in case the ears are protuberant. This will help in reducing the enlarged conchal cavity.
Incisions are usually placed by the surgeon behind the ears so that scars can remain discreet. Few patients may require ear reshaping to be performed on the front side. However, the incisions will still be made within the ear folds. Your surgeon will suture the newly shaped cartilage in the desired position.
External sutures are used for sealing the incisions once the procedure is complete. Otoplasty can create beautiful and natural looking results in the hands of a skilled and experienced plastic surgeon. Results of the procedure are usually permanent.
Otoplasty Recovery
Recovering from otoplasty surgery can differ between patients. This depends on whether both ears have been operated or not. You should be able to return to work after about a week. You may require pain medications to remain comfortable in the initial few days. Inflammation and bruising will subside from the second week. Cosmetic surgeon Dr. David Kim receives patients from Beverly Hills, Los Angeles, CA, and nearby areas for otoplasty ear surgery.
Schedule a Consultation with Beverly Hills California Plastic Surgeon Dr. Kim
For more information on the surgical and non-surgical procedures and treatments by Cosmetic Plastic Surgeons Dr. David Kim and Dr. Eugene Kim. Click here to contact us today.
Also visit drdavidkim.com
Serving Beverly Hills, Los Angeles, West Hollywood, Orange County, Southern California and surrounding areas.