Fat Transfer To Breast vs Breast Implants
Posted on July 26, 2022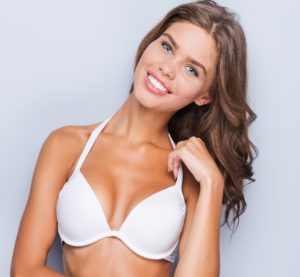 Breast augmentation has consistently been the most popular cosmetic procedure in the world year after year. Moreover, a difficult decision faced by most patients is to choose between breast augmentation with implants or through fat transfer. Implants are a proven and time-tested approach while fat transfer is a relatively newer technique.
Both techniques provide long-lasting and beautiful results with their unique pros and cons. plastic surgeon Dr. David Kim provides breast augmentation with fat transfer and breast augmentation with implants to patients in Beverly Hills, Los Angeles, CA, and surrounding locations.
Breast Fat Transfer – For a Small and Natural Boost
Breast fat grafting has been a revolutionary technique in the field of breast augmentation plastic surgery. It offers natural results since the fat is harvested from your own body. Your breasts will have a soft and natural feel to them. However, the procedure cannot provide dramatic results. It is suitable for women looking for an increase of one cup or less in their breast size.
Breast Implants – Get the Wow Factor
Your personal goals are the most important factor to consider before getting a breast enhancement procedure. Breast implants may be the more suitable choice if you are looking to increase your breast size substantially and create a more striking visual impact. Implants can achieve projection, increase in volume and upper pole fullness regardless of your body type.
Breast Fat Transfer – Shape Other Body Areas
The impact of breast augmentation cosmetic surgery with implants is limited to the breasts. However, with fat transfer, you can contour two body parts at the same time. You can ask the surgeon to remove fat from stubborn fat pockets in the abdomen, flanks, or thighs. Stemming from this, the success of the approach lies on choosing a plastic surgeon with advanced understanding of liposuction and fat transfer.
Breast Implants – Maximize Your Options
Breast augmentation using implants provides the most flexibility for both surgeon and the patient. There are several options available which will be discussed in detail by your surgeon during the initial consultation process. You can choose the implant type, shape, size, and the incision placement. You can have complete control over the size and profile of your breasts by using implants.
Breast Fat Transfer – Low Tolerance for Scars
There is a major possibility of scarring any time an incision is made on your body. While experienced surgeons can make these incisions in well-concealed locations, you can avoid scarring completely by getting a breast augmentation with fat transfer. Tiny incisions are used in fat grafting for inserting the liposuction cannula. This would be away from the breasts at the donor site.
Breast Implants – For Predictable Results
Breast implants are one of the most thoroughly researched surgical devices. They have a proven track record of patient satisfaction and safety. A majority of breast augmentation surgeons have an excellent understanding of the achievable results. In contrast, breast fat transfer is a newer approach, even though, ground breaking.
The results are less predictable since a part of the injected fat will get reabsorbed by your body. Seasoned cosmetic surgeon Dr. David Kim receives patients from Beverly Hills, Los Angeles, CA, and nearby areas for breast augmentation surgery with fat grafting and with implants.
Schedule a Consultation with Beverly Hills California Plastic Surgeon Dr. Kim
For more information on the surgical and non-surgical procedures and treatments by Cosmetic Plastic Surgeons Dr. David Kim and Dr. Eugene Kim. Click here to contact us today.
Also visit drdavidkim.com
Serving Beverly Hills, Los Angeles, West Hollywood, Orange County, Southern California and surrounding areas.