Financing for Plastic Surgery; Is it A Good Decision?
Posted on June 5, 2017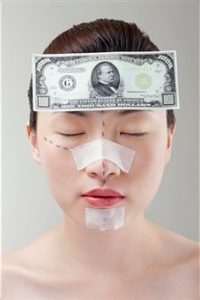 In recent years we have seen the economy change the way most every business functions. Financing, both the good and the bad, has been the source of many changes. Financing has been offered for plastic surgery for a couple of decades and there have been both good and bad experiences as companies have come and gone. The choice to finance plastic surgery is a serious one and should be considered carefully. Dr. Kim offers outside financing options with reputable companies that are specifically dedicated to medical financing. The decision to finance plastic surgery should be independent of the plastic surgery decision. Dr. Kim explains to each patient his recommendation concerning the plastic surgery procedure they desire. Patients who are considering procedures like breast augmentation should consider first the breast augmentation procedure and their desire to choose Dr. Kim to perform the procedure. Once they have decided Dr. Kim is their choice to perform the procedure then if the funds are not readily available they should consider financing options. Patients should be aware of the details of their financing option and should be clear on additional financing charges and interest rates that apply to the loan. Dr. Kim's staff is well trained to help patients navigate the financing process and is more than willing to help with questions patients may have. Some finance companies offer credit that can be used on different visits for injectables, or second stage procedures like abdominoplasty or additional liposuction. If this is something that is important to you Dr. Kim encourages patients to share that information with his staff while they are pursuing financing options for the patient. Whether to finance your plastic surgery or not is a personal decision each patient must make for themselves. It is significant to note, that many patients have chosen financing for plastic surgery over the past years and they overwhelmingly have been pleased with their decision.