How Long do Cosmetic Plastic Surgery Procedures Last?
Posted on February 15, 2020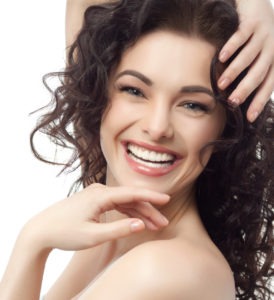 If a person is planning to undergo any kind of cosmetic surgery procedures, one of their first concerns usually is what kind of aesthetic outcomes they will achieve, and secondly, how long and painful will be the post-op recovery. However, it is also critical to pay attention to the sustainability or longevity of the surgical outcomes.
This will help the patient to select a procedure that not only suits their current post-operative expectations, but also their cosmetic aspirations over a longer period of time. Choosing an appropriate time in the patient's life to undergo certain procedures is equally necessary while making this decision.
plastic surgeon Dr. David Kim provides cosmetic, plastic and reconstructive procedures to patients in Beverly Hills, Los Angeles, CA, and surrounding locations.
Factors That Will Impact The Longevity of Results
Implants Require Replacement
During their preliminary consultation, a majority of women express their desired to have large-sized breast implants. However, an experienced surgeon will explain to the patients if their choice may or may not be suitable for their body type. While implants do not have an expiry date, they usually do not last a lifetime.
The average saline or silicone breast implants may last for a period of 10 to 20 years. Therefore, women planning to undergo breast augmentation should plan for their future needs of removal or replacement of their implants.
A Balanced Lifestyle is Important for Body Contouring Surgery
Irrespective of the age at which a person undergoes plastic surgery, to achieve sustainable outcomes, some procedures require permanent changes in lifestyle. Liposuction and tummy tuck body contouring procedures, for instance, need to be combined with an active lifestyle and a healthy diet for best results.
If a person does not have the commitment to maintain a healthy body weight, they might see the return of fatty tissue or loose skin in some parts of their body.
Similarly, fat transfer breast augmentation or a breast reduction surgery is a long-term procedure. However, frequent weight fluctuations or pregnancy can affect the size of the breasts. Therefore, the patient should be prepared to maintain a healthy, stable weight after the surgery.
Surgery Cannot Reverse the Process of Aging
Gravity is ever-present, and will continue to exist even after a surgery. It will always pull down on the skin and over a period of time soft tissues of the body will be vulnerable to that pressure. For example, a facelift surgery cannot retain the same results as it did in the first one to two years after the surgery. Nearly one in five patients who undergo facelift come back within 7 to 10 years for further facial tightening or for a revision procedure.
The facial aging effects usually first start appearing around the eyes, and even after an eyelid surgery or brow lift, the upper face will continue to age. Therefore, an upper eyelid lift or forehead lift may have to be repeated after five to seven years.
To maintain the outcomes of the facial rejuvenation surgery for a longer time, the patient should remain hydrated and use a sunscreen with a higher SPF on a daily basis. They need to avoid cigarettes and alcohol as far as possible because excessive use of these substances may also lead to premature aging.
Does the Patient's Age Make a Difference?
Age is not a deciding factor by itself for choosing a cosmetic surgery. If the patient is in appropriate health and does not suffer from any medical conditions such as osteoporosis, hypertension, heart disease, or type 2 diabetes, they could be an appropriate candidate for surgery even at a relatively late age. But there are some procedures, which if not undertaken before a particular age, will not deliver the best or most maintainable results.
For instance, the later in life a person decides to sign up for a facelift, the less elasticity their skin will have. Therefore, the results are not going to be as sound in comparison to individual that undergoes a facelift in their forties and fifties.
Cosmetic surgeon Dr. David Kim receives patients from Beverly Hills, Los Angeles, CA, and nearby areas for cosmetic and plastic surgery procedures.
Schedule a Consultation with an Expert
For more information on the surgical and non-surgical procedures and treatments by Cosmetic Plastic Surgeons Dr. David Kim and Dr. Eugene Kim. Click here to contact us today.
Serving Beverly Hills, Los Angeles, West Hollywood, Orange County, Southern California and surrounding areas.