How Long Until I Can Workout After Breast Augmentation
Posted on July 26, 2022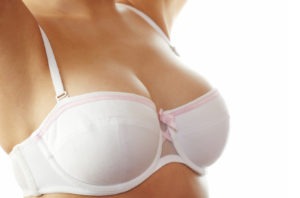 Many women who are seeking breast augmentation procedure wonder when they can resume exercising following the plastic surgery. Many patients work out regularly to stay fit and healthy and don't want to miss out on their fitness routine.
Your surgeon will discuss all aspects of the procedure and recovery timeline in detail with you during the initial consultation. plastic surgeon Dr. David Kim provides breast augmentation surgery to patients in Beverly Hills, Los Angeles, CA, and surrounding communities.
Exercise in the First Few Days
There will be no moving about in the first 5 days following the surgery. This period should be devoted to resting and healing. You would be given prescription pain medications for controlling pain and discomfort. There will be a little bit pressure and swelling even after the medications. While it's essential to rest, you shouldn't be on the bed. In fact, you should get up frequently and walk around to increase blood circulation in your body.
This will help you regain motion quickly without placing strain on the healing area. You should do light chores in the house, wash up on your own, read a book, do your nails, and other similar activities. Blood circulation is essential for reducing the risk of deep vein thrombosis. It improves healing by sending nutrients and oxygenated blood through the body.
You should avoid jogging, long walks, and any type of lifting. In short, you need to avoid activities that will put pressure or strain on your upper body. Refrain from doing any push-ups during this time, especially if you had sub-muscular or subpectoral placement instead of sub-glandular. You may injure yourself and cause a shift in the implant position. This can cause displacement before the implants have had a chance to settle in their position.
You need to remember that recovery is not a race, and you have to take your time. Don't try to rush through recovery. Speak with your cosmetic surgery treatment provider during follow-up appointments if any activity causes discomfort.
Exercising After Two Weeks
You should be cleared for light activity after the first 2 – 3 weeks. This includes resuming work. With that said, your breasts are still healing, and you should abstain from performing high-intensity exercising. Don't do anything that stresses or strains your upper body. There should not be excessive breast movement. Avoid swimming, running, and high-intensity interval training.
Exercising After 6 Weeks
Your surgeon should clear you for most activity between four and six weeks. You should be able to lift weights and swim now. Moreover, you may want to wait longer if you plan on doing intensive strength training or strenuous workouts. Be sure to discuss your fitness goals with a plastic surgeon during follow-up appointments.
Again, breast augmentation recovery requires patience. You can prolong the longevity of your results if you give your body the required time to heal. You should speak with your doctor if you feel any heaviness or pain around the breasts. Diligent cosmetic surgeon Dr. David Kim receives patients from Beverly Hills, Los Angeles, CA, and nearby areas for breast augmentation surgery.
Schedule a Consultation with Beverly Hills California Plastic Surgeon Dr. Kim
For more information on the surgical and non-surgical procedures and treatments by Cosmetic Plastic Surgeons Dr. David Kim and Dr. Eugene Kim. Click here to contact us today.
Also visit drdavidkim.com
Serving Beverly Hills, Los Angeles, West Hollywood, Orange County, Southern California and surrounding areas.