How much do Calf Augmentation (Lower Leg Implants) cost?
Posted on February 15, 2021
Calf Implants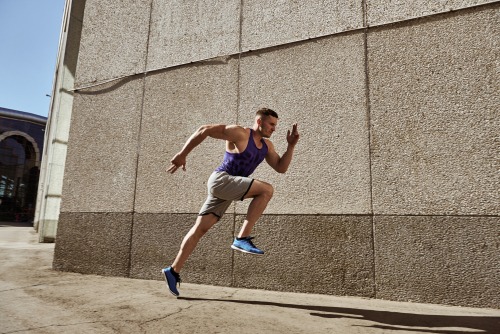 Lower leg implants or calf augmentation cosmetic surgery helps in adding body and contour to your calves. At the time of your pre-op consultation, your surgeon will discuss all facets of the procedure, including its estimated costs. For a responsible surgeon, the first priority would be to educate patients about the pros and cons of the procedure and how much it may cost them. This will enable you to make a judicious decision according to your budget.
If you are undertaking the calf implants surgery solely for cosmetic reasons, you may not get insurance coverage for it. However, when it is performed as corrective surgery to strengthen weak or deformed lower legs, you might be eligible to receive coverage from your health insurance provider. In any case, you will have an option to seek financing from several medical finance firms and other sources if you want to pay in easy monthly installments.
plastic surgeon Dr. David Kim provides calf augmentation surgery to patients in Beverly Hills, Los Angeles, CA, and surrounding locations.
Extent of the Surgery may Affect the Cost
Based on your lower leg anatomy and your personal cosmetic goals, your surgeon will recommend a custom surgical plan. It may sometimes involve more than one implant to be placed in each calf. In some cases, you may require an additional thigh or buttocks augmentation procedure to create more harmony in your lower body.
The lower leg implants will be sculpted to match with your unique contour. In a few cases, the procedure may be performed using only local anesthesia and IV sedation. This will lower your costs. But many patients may need to undergo general anesthesia and will require monitored anesthesia care (MAC). This will add the fee of the anesthesiologist to your overall cost.
You should know even if you are paying more for a combined procedure, it will be more cost-effective than having two procedures separately at different times. Moreover, the aesthetic results with a combined procedure will be more dramatic and will meet your cosmetic goals.
Cost also Depends on the Surgeon's Skills
Highly skilled and experienced plastic surgeons are likely to charge slightly more than a new or less trained surgeon working under a senior surgeon's supervision. It is best to work with a plastic surgeon for a complex procedure such as calf augmentation. These surgeons invest in latest surgical techniques and technology, follow the highest medical standards, pursue continuing education, and abide by the current safety protocols.
Reputable surgeons will not cut corners on the quality or safety standards just to bring down the cost. The American Society of Plastic Surgeons recommends that the surgeon's fee should only be a secondary consideration when you are seeking a plastic surgery procedure.
Practice Location Matters to Your Costs
The cost of a cosmetic surgery procedure such as lower leg implants is likely to be somewhat higher when the practice is located in a main metropolitan area or a prime urban center. The real estate costs and other overheads are higher at these locations compared to smaller towns.
This impacts the costs of all types of goods and services, including cosmetic surgery procedures. Cosmetic surgeon Dr. David Kim receives patients from Beverly Hills, Los Angeles, CA, and nearby areas for calf implants surgery.
Schedule a Consultation with Beverly Hills California Plastic Surgeon Dr. Kim
For more information on the surgical and non-surgical procedures and treatments by Cosmetic Plastic Surgeons Dr. David Kim and Dr. Eugene Kim. Click here to contact us today.
Serving Beverly Hills, Los Angeles, West Hollywood, Orange County, Southern California and surrounding areas.