How Much Does Ear Surgery (Otoplasty) Cost?
Posted on April 1, 2022
Ear Surgery (Otoplasty)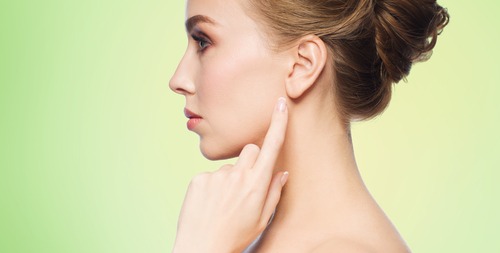 Ear reshaping, ear pinning, and otoplasty surgery is a plastic surgery procedure for improving the shape and size of the ears and making them more proportional and symmetrical. During the initial consultation, the surgeon will inform you on different aspects of the procedure. This includes all estimated costs. You should not hesitate in asking the surgeon about overall costs.
The primary goal of a dedicated surgeon is to help patients make an informed decision. They will provide approximate costs depending on the specific needs of the patient. plastic surgeon Dr. David Kim provides otoplasty or ear reshaping surgery to patients in Beverly Hills, Los Angeles, CA, and surrounding communities.
Otoplasty is Cost Effective
Oddly shaped ears can be embarrassing and awkward for children and adults. Overly large ears can result in the child feeling self-conscious. It can negatively affect an adult's self-confidence as well. Otoplasty cosmetic surgery can correct these concerns permanently.
Patients should evaluate the cost of otoplasty in regards to its long-term benefits. The advantages of ear shaping surgery will last a lifetime while the costs will be forgotten after some time. It's vital for patients to conduct an in-depth cost analysis before making a decision regarding the surgery. External factors should not influence this decision.
Cost Factors
The monetary amount of ear surgery can differ between two patients and two practices. These are a few factors affecting the cost of procedure:
Geographical location
Practices located in smaller rural town in the interior regions have a lower cost as compared to the practices situated in main urban centers. This is because of the difference in cost of living. Ear reshaping surgery costs more in metropolitan cities as compared to others. However, this should not be a criterion for choosing a practice.
Surgeon's Fee
The fees of plastic surgeons depend on their experience, credentials, and reputation in the field of facial and ear surgery. Patients should ideally find cosmetic surgeons that are experts in facial procedures for ear surgery.
An experienced surgeon may charge a slightly higher fee than a less experienced one. However, patients can be assured of beautiful and safe outcomes.
Surgery Extent
Otoplasty surgery may be less expensive if a patient requires a simple procedure for pinning one or both ears. This is as compared to reconstruction of the ears or correction of birth defects. The surgeon will evaluate the condition of the ears to inform the patients about estimated financial ramifications.
Financing and Insurance
Patients can seek coverage for Otoplasty procedure from the insurer if they are getting the surgery to correct birth defects. An insurance provider may not cover the procedure if the patient is seeking the procedure for aesthetic concerns. Even if the patient is not eligible for insurance coverage, they can always seek financing options.
There are several third-party financing companies that patients can use for seeking loans. Staff at the treatment provider's office might be able to help with this. Cosmetic surgeon Dr. David Kim receives patients from Beverly Hills, Los Angeles, CA, and nearby areas for otoplasty ear surgery.
Schedule a Consultation with Beverly Hills California Plastic Surgeon Dr. Kim
For more information on the surgical and non-surgical procedures and treatments by Cosmetic Plastic Surgeons Dr. David Kim and Dr. Eugene Kim. Click here to contact us today.
Also visit drdavidkim.com
Serving Beverly Hills, Los Angeles, West Hollywood, Orange County, Southern California and surrounding areas.