How much does Liposuction Plastic Surgery Cost?
Posted on August 30, 2017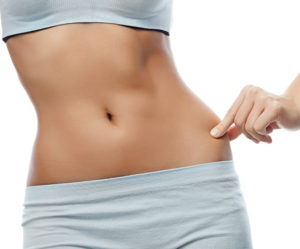 Liposuction body contouring procedure is typically performed as an elective cosmetic surgery to sculpt specific fat pockets. Therefore, the costs of liposuction will have to be borne as an out of pocket expense by the patient. In such a situation, it is paramount for patients to consider the costs carefully to make a judicious decision.
At the time of initial consultation, the surgeon will discuss various aspects of liposuction procedure with the patient, including the estimated costs involved. The first goal of a responsible surgeon will be to educate the patient about the procedure and the cost aspects in order to help them make a well-considered choice.
Patients in Beverly Hills, Los Angeles, and other cities and towns across the SoCal horizon have an opportunity to receive liposuction and various other procedures for the breast, body and face from innovative and proven ABPS plastic surgeon Dr. David Kim.
Financial Factors
The cost of liposuction procedure will be impacted by a number of factors, which include:
Size of the Affected Site
Liposuction plastic surgery procedure can be successfully used to eliminate unwanted fat deposits from areas such as the abdomen, breasts, hips, buttocks, thighs, flanks, upper arms, back, neck, calves, knees, and ankles. In case of larger surface areas, higher volume of fat may have to be removed, which increases the length and complexity of the procedure. This may have an impact on the overall costs of the surgery.
Number of Affected Sites
Liposuction can be performed on a single or multiple sites, depending on the patient's unique anatomical and personal cosmetic needs. In case of higher number of sites or larger fat volume reduction, an overnight stay at the hospital or nursing facility may be required, which would add to the costs.
Choice of Technique
Nowadays a number of advanced and innovative techniques such as ultrasound-assisted liposuction, laser lipo, tumescent liposuction, and super wet technique are available to make the procedure less invasive. The costs can vary to some extent, depending on the type of technique used.
Surgeon's Fee
Patients should ideally choose a plastic surgeon who would invest in high quality standards and best practices, adopt cutting edge surgical techniques to perform the procedure, and follow the latest safety protocols. According to the American Society of Plastic Surgeons, patients should select the right surgeon for their needs, while elements such as the surgeon's fee should only be a secondary consideration in such decisions.
Key Financial Facets
While estimating the costs of liposuction, the patient should account for all cost components associated with the procedure in order to correctly plan their budget. These costs will include:
Fee of the anesthesiologist or nurse anesthetist

Operating facility charges

Surgeon's fee

Pre- and post-operative tests

Compression garment

Prescription drugs

Post-operative appointments
Financing
Patients can make the payment for liposuction surgery in convenient monthly installments if they get the procedure financed through a professional medical care finance firm. Successful and dedicated cosmetic surgeon Dr. David Kim receives patients from Beverly Hills, Los Angeles, and various communities and neighborhoods in The Golden State for liposuction.
For more information on the surgical and non-surgical procedures and treatments by Cosmetic Plastic Surgeons Dr. David Kim and Dr. Eugene Kim, contact us (310) 271-6996 at or click here.
Serving Beverly Hills, Los Angeles, West Hollywood, Orange County, Southern California and surrounding areas.