How much does Rhinoplasty (Nose Surgery) Cost?
Posted on August 2, 2017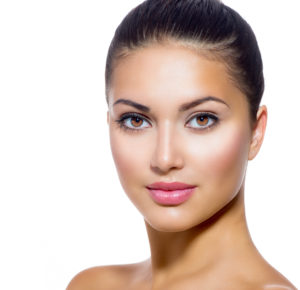 Rhinoplasty currently ranks among the most sought-after cosmetic surgery procedures in the US. The procedure may sometimes be used to perform functional corrections, but it is largely designed for aesthetic improvements. When performed for cosmetic reasons, the costs of rhinoplasty will be an out-of-pocket expense for the patient.
During the pre-op consultation, a dedicated surgeon will educate the patient about all aspects of rhinoplasty, including its estimated costs. Patients can review and plan their budget and make a well-considered choice about going ahead with rhinoplasty. The judicious and tremendous Dr. David Kim is an ABPS plastic surgeon providing nose surgery and various other procedures to patients in Beverly Hills, Los Angeles, and surrounding locations across the horizon.
Surgeon's Fee
The fee charged by the plastic surgeon is an important component in the overall costs of rhinoplasty. This cost can vary according to the skills and experience of the surgeon. surgeons often invest a lot to deliver a completely satisfying and successful treatment experience to their patients.
According to the American Society of Plastic Surgeons, patients should choose the best surgeon for their needs, and factors such as the surgeon's fee should only be a secondary consideration in this decision.
Operating Venue
The surgeon will usually have an option to perform nose plastic surgery at one of these three surgical facilities: a hospital, an accredited surgery center, and a private surgical suite. The costs and benefits associated with each option will vary. Surgical centers are a popular option nowadays because they provide similar quality and safety standards as hospitals and are relatively more affordable.
Anesthesia Costs
If rhinoplasty is performed using general anesthesia, it will involve the services of an anesthesiologist or a certified nurse anesthetist. They will charge their fee usually by the hour, and the fee can vary depending on their qualifications and experience. The anesthesiologist will remain present throughout in the surgery room to monitor the patient's response to anesthesia.
Extent of Surgery
Sometimes the overall costs of rhinoplasty surgery can vary from one patient to another at the same practice. Some patients may only require limited corrections such as removal of a nose bump. But some other patients may need major improvements such as straightening of a crooked nose, reducing the overall size of the nose, or nose reconstruction following an injury.
Procedures such as cartilage grafting or nose implants may sometimes be involved, which will add to the costs. Reliable and percipient cosmetic surgeon Dr. David Kim receives patients from Beverly Hills, Los Angeles, and other cities and suburbs in this part of The Golden State for rhinoplasty.
Insurance and Financing
If rhinoplasty is medically necessary to correct breathing obstructions from the nasal airways, the procedure may be fully or partially covered by health insurance. Congenital deformities and injury repair of the nose may also be covered by insurance.
In other cases, where rhinoplasty is performed as an elective cosmetic procedure, patients will have an option to get the procedure financed through professional medical care finance companies. These companies provide competitive interest rates, quick loan approvals and convenient monthly installments of up to 60 months.
For more information on the surgical and non-surgical procedures and treatments by Cosmetic Plastic Surgeons Dr. David Kim and Dr. Eugene Kim, contact us (310) 271-6996 at or click here.
Serving Beverly Hills, Los Angeles, West Hollywood, Orange County, Southern California and surrounding areas.