How to Choose the Best Breast Implant Revision Plastic Surgeon in Beverly Hills
Posted on September 19, 2018

A woman should carefully choose an experienced and qualified surgeon when considering breast augmentation cosmetic surgery.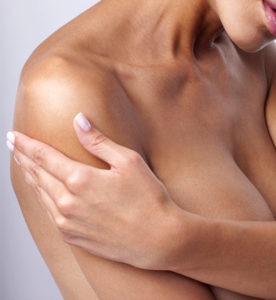 She should ideally choose an ABPS plastic surgeon with years of training and experience in performing surgeries to receive the best quality of care possible.
A well-trained and experienced surgeon will significantly minimize the risk of any severe complications developing from the breast surgery. Furthermore, the right surgeon can offer more satisfying results to the patient. Dependable plastic surgeon Dr. David Kim provides breast implant revision surgery to patients in Beverly Hills, Los Angeles, and surrounding communities and cities in this area of the state.
ABPS Surgeon
The patient should ensure that her surgeon has received certification from the American Board of Plastic Surgery (ABPS). The ABPS is a distinguished board of the American Board for Medical Specialties (ABMS). For the surgeon to become ABPS certified, they will have to meet a stringent set of criteria instated by the board.
Surgeons must have a degree from a recognized medical school along with five-year residency training. They should then have undergone specialized plastic surgery training and possess a proven record of high ethical standards. On top of this, a reconstructive or cosmetic surgeon may be chosen for this certification if their practice focuses primarily on plastic surgery.
Specialized Plastic Surgery Training
Many cosmetic or plastic surgeons have licenses to practice. But all of them may not have adequate training to undertake some of the procedures they advertise. The patient should make sure that the plastic surgeon she chooses has specialized training in various types of breast augmentation surgery.
Patients should only choose a practice that focuses mainly on plastic surgery. The board requires surgeons to undergo a specific period of training before certifying them. There are constant developments in the area of plastic surgery.
Therefore, it is important to ensure that the plastic surgeon the patient selects receives on-going training and is updated on the most advanced plastic surgery procedures.
Emphasis on Customization and Innovation
Every woman has unique breast anatomy. The most effective way to achieve ideal outcomes from breast surgery is if the surgeon customizes the procedure to suit the particular cosmetic and anatomical requirements of the woman. Patients usually attain the highest levels of satisfaction when the surgery is individualized to create more complete and natural looking outcomes.
To deliver the best possible results, it is important for the breast surgeon to constantly update their skills to incorporate the latest techniques and technologies into the breast surgery. The patient receives the most benefit with the latest solutions which are usually more effective as they are an improvement over their predecessors.
Advanced solutions and techniques will allow the surgeon to perform a less invasive and painful procedure, which warrants a shorter recovery period and involves fewer risks.
Combining Art and Science
The breast surgeon should be adept at combining the principles of art as well as science to produce results that are excellent yet safe. An individualized approach to the breast surgery will enable the plastic surgeon to develop sustainable, predictable, safe, and aesthetically beautiful outcomes.
Committed cosmetic surgeon Dr. David Kim receives patients from Beverly Hills, Los Angeles, and nearby areas across the landscape for breast revision surgery.