How to choose the best breast lift surgeon in Beverly Hills?
Posted on May 5, 2018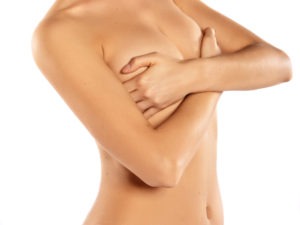 Breast lift cosmetic surgery requires advanced surgical skills and techniques to create appealing yet natural and conservative outcomes. The choice of an experienced and well-qualified surgeon is vital to the success of a breast lift procedure.
Patients should judiciously choose the most suitable surgeon for their requirements. During the pre-op consultation, the patient should freely ask questions and express concerns regarding the surgeon's practice and the actual procedure.
Beverly Hills Plastic Surgery, led by dignified plastic surgeon Dr. David Kim, provides breast lift surgery to patients in Beverly Hills, Los Angeles, and other communities and suburbs in this area of the country.
Professional Credentials
Sagacious Dr. David Kim moved to New York after completing his surgical residency in Chicago. Subsequently, he joined a practice in Beverly Hills where he enhanced his skills as a cosmetic surgeon. Dr. Kim is by the American Board of Plastic Surgery (ABPS), which is the most authoritative board in the US and the only board recognized by the American Board of Medical Specialties.
The reliable Dr. Kim is committed to achieving the best outcomes possible while upholding a philosophy of "safety first" in every plastic surgery procedure he performs. Dr. Kim is also an author for the Skin Deep Magazine.
Training and Experience
Undergraduate Training
University of Illinois at Champaign 85′ – 89′
Medical School
University of Illinois at Chicago 89′ – 93′
Residency Training
General Surgery – Mt Sinai Hospital 93′ – 97′
Plastic Surgery – Montefiore Medical Center 97′ – 99′
Research
University of Illinois at Chicago 95′ – 96′
Private Practice
Beverly Hills, CA 99′ – present
Reviewing the Surgeon's Website
Patients should take a look at the surgeon's website before they visit them for a pre-operative consultation. The website will serve as a primary information source about the surgeon's background as well as their practice. This will allow for a more productive consultation.
The patient should freely ask questions or express concerns during the consultation. A dedicated surgeon will clarify all doubts regarding the procedure, and help the patient make an informed decision.
Choosing a Surgeon
The ABPS is the only board that the American Board of Medical Specialties recognizes. It follows stringent standards in awarding certification. Patients who select a plastic surgeon are assured that the surgeon would have received at least 3 to 5 years of medical training, with a minimum of 2 years of dedicated plastic surgery training.
plastic surgeons also pursue continuing training to stay updated on the most advanced techniques in cosmetic surgery as well as follow the current safety protocols to offer patients the safest and most efficient outcomes.
Individualized Care and Attention
A breast lift procedure is a personal journey for a patient. She should strive to choose a surgeon with whom she feels comfortable and who is willing to offer her enough time to address her questions and concerns. The surgeon should be accessible to her throughout the surgery process as well as recovery.
Customization
The surgeon's objective in surgery such as breast lift should be to cause minimal tissue trauma, create tauter and firmer breasts through tiny and inconspicuously placed incisions, and assist the patient in attaining desirable results with minimal downtime and pain.
Dr. Kim meets these objectives for his patients by designing and implementing an individualized surgical plan that accounts for the patient's distinctive breast anatomy and her personal aesthetic goals. Cordial cosmetic surgeon Dr. David Kim receives patients from Beverly Hills, Los Angeles and nearby areas for breast lift
For more information on the surgical and non-surgical procedures and treatments by Cosmetic Plastic Surgeons Dr. David Kim and Dr. Eugene Kim, contact us (310) 271-6996 at or click here.
Serving Beverly Hills, Los Angeles, West Hollywood, Orange County, Southern California and surrounding areas.