How To Choose The Best Liposuction Plastic Surgeon In The Los Angeles, CA Area?
Posted on July 20, 2021
Best Liposuction Plastic Surgeon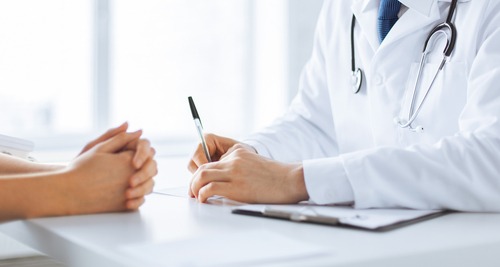 Your decision of choosing a liposuction surgeon is something that will affect your life for a long time. In some cases, the decision may have a significant impact on your entire lifetime. Liposuction body contouring procedure can provide an appealing neck appearance for patients that are not happy with the current look of their neck area.
However, the procedure can create undesirable results when performed by inexperienced or less qualified surgeons. This may result in disappointment at a later stage. It may also cost you time and money in the form of a revision surgery. This makes it prudent for patients to work with an experienced and well-qualified liposuction surgeon.
plastic surgeon Dr. David Kim provides liposuction body sculpting surgery to patients in Beverly Hills, Los Angeles, CA, and surrounding locations.
Review Professional Credentials
Dr. David Kim's surgical residency was completed in Chicago. He is a cosmetic surgeon who completed his subsequent medical training at the Montefiore medical center in NY. Dr. Kim joined a Beverly Hills practice after moving to Los Angeles. He has a sole motive of doing everything possible to achieve the best possible results for his patients.
You can count on him to never compromise on your safety and aesthetic needs. This is one of the reasons why Dr. Kim is one of the few doctors to be certified by the American Board of Plastic Surgery. He also writes for the "Skin Deep" magazine.
Working with a Plastic Surgeon
When you choose a plastic surgeon, you are automatically assured that the surgeon has completed a minimum number of years of training in the field of plastic surgery. ABPS certified plastic surgeons invest in top-quality standards and best practices.
They adopt the latest surgical techniques and technologies for pursuing on-going education. They also follow the latest safety protocols for providing patients with safe and aesthetically appealing results.
Considering Other Factors
When searching for an appropriate cosmetic surgeon, patients can always seek referrals from family and friends. You should ask about their individual experiences with a particular surgeon. Additionally, patients can also review the surgeon's website for learning more about their practice and expertise. They can check online reviews or specific rating of the surgeon before deciding to choose them.
Patients can always ask cosmetic surgeons to present before and after images of past procedures during the initial consultation. This will give you a better idea about what the liposuction plastic surgery procedure can do for you and whether the surgeon is skilled or not.
Personalized Care and Attention
The surgeon's office should be a friendly and inviting place for patients. They should be confident about receiving the best possible care. It's fundamental for the surgeon and their team to be a strong source of support for the patient throughout the treatment process.
Every patient should find it easy to communicate their results. Primary goal of any surgeon should be to provide safe, reliable, and effective cosmetic surgery results. Cosmetic surgeon Dr. David Kim receives patients from Beverly Hills, Los Angeles, CA, and nearby areas for liposuction fat reduction and body sculpting procedure.
Schedule a Consultation with Beverly Hills California Plastic Surgeon Dr. Kim
For more information on the surgical and non-surgical procedures and treatments by Cosmetic Plastic Surgeons Dr. David Kim and Dr. Eugene Kim. Click here to contact us today.
Also visit drdavidkim.com
Serving Beverly Hills, Los Angeles, West Hollywood, Orange County, Southern California and surrounding areas.