How to Choose The Best Med Spa Services in Beverly Hills?
Posted on March 22, 2021
Med Spa Services in Beverly Hills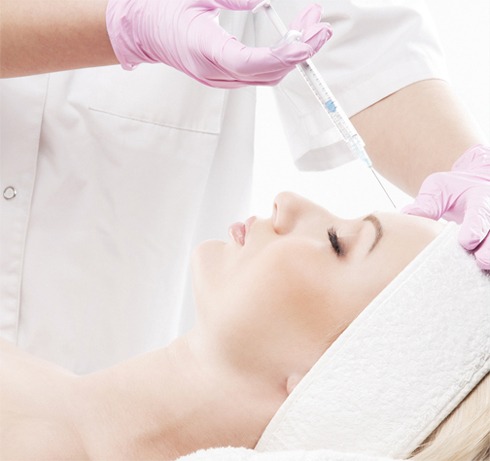 Sun damage, aging, and heredity among other factors can impact your skin appearance. It can make you appear older than you actually are. There are several innovative skin rejuvenation procedures available for people that want to restore a youthful look without having to undergo a cosmetic surgery.
Dr. David Kim is a plastic surgeon at Beverly Hills Plastic Surgery offering advanced cosmetic surgery and medical spa treatments. Dr. Kim provides state of the art procedures for the body, breast, and face to patients in Beverly Hills, Los Angeles, CA, and surrounding locations.
Choosing a Plastic Surgeon
It is prudent to choose a medical spa provider that is not just led by a physician, but an experienced and fully qualified plastic surgeon. Board certification acts as an automatic assurance that the cosmetic surgeon has the required amount training.
Typically, high quality standards are maintained by plastic surgeons. They continue to pursue best medical practices and adopt advanced techniques and technology. They also provide the best care to their patients and follow all safety protocols. The same practices and quality standards are implemented for both invasive and non-invasive procedures at the treatment center.
Customized and Personalized Care
Dr. Kim's medical spa guarantees individualistic treatment for all patients. You can be assured of the highest standard of care and attention from the cosmetic surgeon and dedicated staff. Patients are made to feel comfortable. They are also encouraged at Beverly Hills Plastic Surgery to share all their skin health and aesthetic concerns in detail.
All your questions will be addressed by Dr. Kim in the best possible way to help you make an informed decision. You can count on Dr. Kim and his staff throughout the treatment process to guide and support you. You can be sure of achieving the best possible results as per your expectations.
Proven and Safe Non-Surgical Procedures
You should choose a medical spa or practice where you can be sure of achieving optimal skin rejuvenation results in a predictable and safe manner. It takes an experienced and highly skilled medical practitioner to ensure that patient safety is completely assured.
Dr. Kim is known for closely engaging with all his patients and being personally involved in their treatment process. This is irrespective of the type of procedure you want to undergo.
You can get minimally invasive and non-invasive treatment procedures at Beverly Hills Plastic Surgery. These are suitable for candidates that want to rejuvenate their facial appearance without having to undergo a cosmetic surgery or interrupt their busy schedules. These are a few key treatments offered by Dr. Kim:
Laser skin resurfacing
Botox
Dermal filles, like Restylane, Juvederm, Sculptra, Radiesse
As a plastic surgeon, Dr. Kim is not just experienced with a strong clinical background, but also compassionate and personable. Patients feel completely comfortable around him and trust his advice to enhance their health and aesthetic appearance.
Cosmetic surgeon Dr. David Kim receives patients from Beverly Hills, Los Angeles, CA, and nearby areas for innovative and advanced med spa treatments as well as plastic surgery procedures.
Schedule a Consultation with Beverly Hills California Plastic Surgeon Dr. Kim
For more information on the surgical and non-surgical procedures and treatments by Cosmetic Plastic Surgeons Dr. David Kim and Dr. Eugene Kim. Click here to contact us today.
Also visit drdavidkim.com
Serving Beverly Hills, Los Angeles, West Hollywood, Orange County, Southern California and surrounding areas.