How To Choose The Best Rhinoplasty Plastic Surgeon in Beverly Hills
Posted on February 5, 2019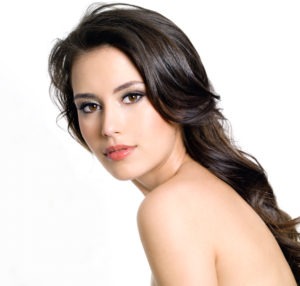 Rhinoplasty is a complex and intricate cosmetic surgery procedure. Patients should preferably work will a highly trained and experienced nose surgeon for this procedure.
An experienced surgeon will be able to accomplish the desired cosmetic results for the nose while maintaining the proportions and harmony of the facial structure.
plastic surgeon Dr. David Kim provides rhinoplasty to patients in Beverly Hills, Los Angeles, and surrounding locations.
Professional Credentials
Dr. David Kim is a plastic surgeon who completed his surgical residency in Chicago and subsequently pursued his training at Montefiore medical center in NY. Afterwards, he moved to the Los Angeles area and joined a practice in Beverly Hills, where he further honed his skills as a plastic surgeon.
Dr. Kim is committed to achieving the best possible outcomes for his patients while ensuring that their safety is paramount. He has been certified by the prestigious American Board of Plastic Surgery. In addition, Dr. Kim is an author for Skin Deep Magazine.
Why Select a Plastic Surgeon?
A patient receives an automatic assurance that the surgeon would have received a minimum number of years of training specifically in the area of plastic surgery when they choose a surgeon for a complex procedure such as nose reshaping plastic surgery.
plastic surgeons typically invest in top-notch quality standards and best practices, adopt the most advanced surgical techniques and technologies, pursue continuing education, and follow the latest safety protocols to offer beautiful and safe results to their patients.
Other Aspects to Consider
When identifying the most suitable surgeon for their needs, a patient may consider referrals from friends and family to assess their experience with a particular plastic surgeon.
Additionally, the patient can review the surgeon's website to learn more about them and their practice. They can also check online for any ratings or reviews on the surgeon that they are evaluating for their rhinoplasty plastic surgery procedure.
At the time of the initial consultation, the patient may request the surgeon to show them before and after photographs of previous nose surgery patients. They may also ask for testimonials of previous patients to gauge more about the practice from the perspective of another patient.
Personal Rapport
A surgical procedure represents a personal journey for a patient. For this reason, the patient should ensure that they work with a surgeon who makes them feel comfortable and with whom they share a friendly relationship.
Patients should choose a surgeon who makes them feel at ease and carefully listens to their concerns while providing transparent and satisfactory responses.
Customized Care and Attention
The surgeon's office should be a warm and friendly setting for the patient where they can be confident of receiving the highest quality standards. The surgeon and their staff should be a strong source of support for the patient during the entire surgical process.
The patient should enjoy ease of communication and excellent results in each case, starting from a convenient appointment scheduling process to a warm and professional treatment process.
The main goal of the surgeon will be to provide the patient with safe, effective, and results that satisfy the patient. Doing this means everyone is happy.
Qualities of a Good Nose Surgeon
Warm, compassionate, honest, and easy to talk to

Inclined to offer the patient detailed information on various areas of the rhinoplasty procedure

Passionate about the idea of making a difference in a patient's life through plastic surgery
Cosmetic surgeon Dr. David Kim receives patients from Beverly Hills, Los Angeles, and nearby areas for rhinoplasty.

For more information on the surgical and non-surgical procedures and treatments by Cosmetic Plastic Surgeons Dr. David Kim and Dr. Eugene Kim. Click here to contact us today.
Serving Beverly Hills, Los Angeles, West Hollywood, Orange County, Southern California and surrounding areas.