How To Prepare For Ear Surgery
Posted on May 27, 2022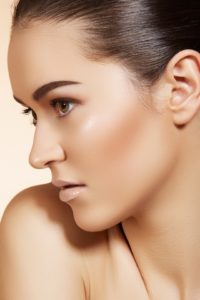 Otoplasty or ear reshaping surgery is a proven and effective cosmetic surgery procedure for restoring a natural looking and beautiful ear size and shape. During the pre-operative consultation, your surgeon will provide you with meticulous instructions for preparing for the surgery.
Patients that are well-prepared have higher levels of confidence. This allows them to make better decisions regarding the ear reshaping procedure. These patients also have speedier recovery and lesser risk of complications.
plastic surgeon Dr. David Kim provides otoplasty ear reshaping surgery to patients in Beverly Hills, Los Angeles, CA, and surrounding communities.
Tips for Preparing for Otoplasty
These are a few simple steps that patients can undertake for enabling them to become well-prepared for their ear reshaping plastic surgery procedure:
Arrange to have your previous medical records from specialists, physicians, and hospital to be sent to the plastic surgeon's office

List all prescription and nonprescription drugs, including vitamins, herbal medicines, and supplements

Arrange for a discussion between the surgeon and prescribing doctor if certain medications need to be stopped or changed

Do not smoke for a prescribed period as instructed by the cosmetic surgeon

Complete all urgent work-related and household tasks for enjoying a comfortable and relaxed recovery phase

Arrange for aftercare in the initial 2 to 3 days of the recovery period

Ask a responsible person to drive you back home following the otoplasty procedure
Patients that follow surgeon's preparation instructions in a detailed manner have a higher likelihood of reducing the risks associated with the ear reshaping surgery. They can also expedite the recovery process.
Common Guidelines for Otoplasty Surgery
You may be given a set of common instructions by the surgeon's team for preparing for the ear reshaping surgery. These guidelines include:
Stopping the use of NSAIDs, blood thinners, and other drugs for 2 weeks before otoplasty procedure

Avoiding the use of vitamin C, vitamin E, dietary pills, and herbal supplements for four weeks before the procedure

Restricting alcohol consumption in the days leading up to the procedure and completely stopping drinking 48 hours before the procedure

Don't eat or drink anything for 8 hours before the surgery time

Get a good night's rest before the surgery

Don't wear contact lenses, makeup, body piercings, jewelry, or nail paint to the surgical room

Wear front-open and loose-fitting top to the surgical venue
Many patients feel overly anxious before the surgery. They may request the surgeon for a mild sedative to be taken before the ear reshaping procedure. This will help in allaying nerves.
Apply for Leave
Working professionals should account for at least one week of absence from their work. This time is necessary for a healthy and speedy recovery. It is also necessary for successful results. You should perform only sedentary week from the second week of the otoplasty procedure.
You should not take any tasks that may put undue pressure on the incisions. Patients should discuss their concerns at the workplace before the surgical procedure. Cosmetic surgeon Dr. David Kim receives patients from Beverly Hills, Los Angeles, CA, and nearby areas for otoplasty ear surgery.
Schedule a Consultation with Beverly Hills California Plastic Surgeon Dr. Kim
For more information on the surgical and non-surgical procedures and treatments by Cosmetic Plastic Surgeons Dr. David Kim and Dr. Eugene Kim. Click here to contact us today.
Also visit drdavidkim.com
Serving Beverly Hills, Los Angeles, West Hollywood, Orange County, Southern California and surrounding areas.