Is Weight Loss Your New Year's Resolution? What's Next When You Lose the Weight?
Posted on January 8, 2021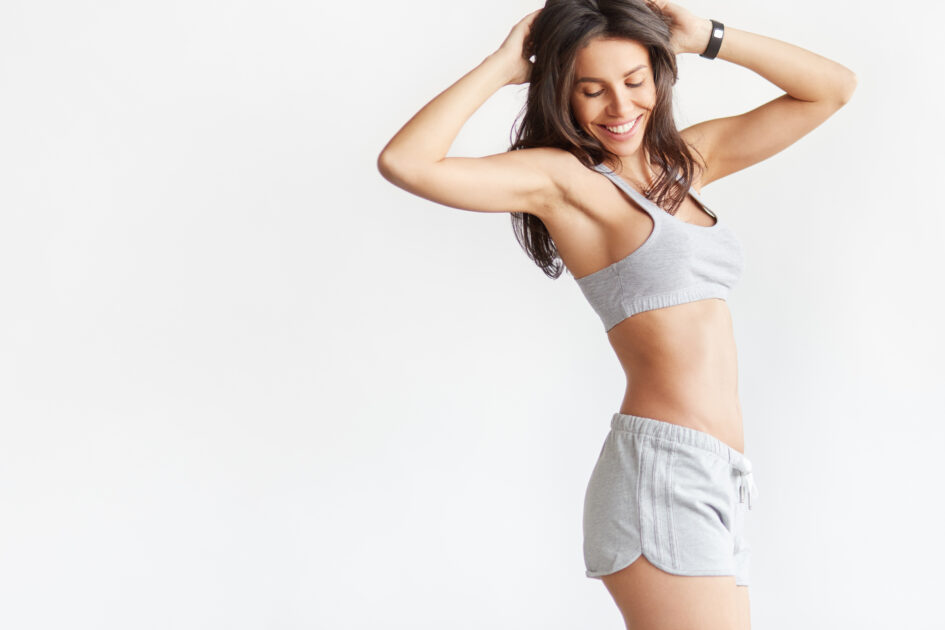 If you've committed to losing weight this year, that's great!
We recommend a slow and steady approach of shifting to healthier foods that you enjoy, in smaller portions, paired with a regular and sustainable routine of increased physical activity. The combination of fewer calories in and more calories burned, accomplished by adopting a set of habits that become second nature to you, can be the key to losing weight and keeping it off. Beyond that, it's all about what works for you.
But have you thought about what you'll do after you lose the weight?
Body Contouring
If you're lucky, your weight will come off in all the right places and you'll be delighted with your slimmer body contours. But weight loss doesn't always work that way. Many people are left with stubborn pockets of fat that are resistant to diet and exercise. Those might be around your waist, on your arms or thighs, or under your chin. Wherever the last bulges of fat persist, there are ways to get rid of them without going to extremes in dieting or at the gym.
Once you're close to your weight goal — within about 10 or 15 pounds of your ideal weight — you might think about a body-contouring procedure to put the finishing touches on your self-improvement efforts. These procedures reduce unwanted pockets of fat on specific areas of your body in ways that eliminate those fat cells forever. They aren't weight-loss treatments, but they make great complements to weight loss through healthy eating and exercise.
CoolSculpting eliminates pinchable areas of excess fat by chilling it to low temperatures. The cooling damages the fat cells while the skin, muscle, and connective tissue are unaffected. In the weeks following treatment, the damaged fat cells are naturally processed out of your body for a long-lasting slimming effect.
Liposuction uses small incisions to extract unwanted bulges of fat through a suction tube, or cannula. Once the excess fat is removed, that part of your body will have fewer fat cells permanently. Liposuction can remove fat from many parts of the body, including the abdomen, hips, thighs, upper arms, and chin.
A tummy tuck goes even further in flattening and toning your midsection. The surgery removes excess skin that may sag and droop after weight loss. The procedure can also tighten and reconnect abdominal muscles to restore a firm, flat belly.
Breast Surgery
Weight loss can sometimes affect a woman's breasts in ways that are less than desirable. Stretched breast skin can sag when the fat is gone, or your breasts can lose more volume than you would prefer.
A breast lift corrects sagging breasts by removing excess skin and reshaping the breast to a rounder, more uplifted, and younger-looking form.
Breast augmentation uses implants or fat transfer to increase breast volume, shape, and projection.
Mommy Makeover
A mommy makeover combines procedures—typically a tummy tuck, breast surgery, and liposuction—to restore a more attractive, younger-looking figure. A mommy makeover can provide the finishing transformation after successful weight loss to give you the body you want.
Facial Rejuvenation
As you get your body in beautiful shape, you might consider treatments to make your face look younger, too. You have many options for facial rejuvenation, including:
Facial fillers to soften lines and wrinkles, add volume to hollowed areas, or plump your lips
Botox to smooth lines and creases caused by repeated facial expressions
A facelift to correct loose, saggy skin, eliminate facial wrinkles, get rid of jowls, and restore a well-defined jawline
Learn More About Body Contouring and Other Rejuvenating Treatments in Beverly Hills
Find out more about the possibilities of cosmetic treatment in a personal consultation. Dr. David Kim and Dr. Eugene Kim at Beverly Hills Plastic Surgery have developed an impeccable reputation for stunning, natural-looking cosmetic treatment and plastic surgery results, attracting patients from all over the world. Contact our practice today at (310) 746-5475 or send an online request to schedule an appointment.