Liposuction Body Contouring Before and After Photos
Posted on September 15, 2017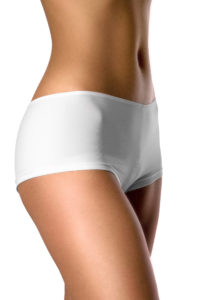 Over the last decade, liposuction has emerged as the leading cosmetic surgery procedure in the US. Each year thousands of American women and men benefit from this procedure and enjoy enhanced body contours due to reduction of excess of fat tissue from stubborn fat pockets.
During the initial consultation, the surgeon will discuss various aspects of liposuction surgery and help the patient make an informed decision. Some surgeons may also present liposuction body contouring before and after photographs at this time. Prolific and plastic surgeon Dr. David Kim provides liposuction to patients in Beverly Hills, Los Angeles, and surrounding communities.
What are Liposuction Before and After Images?
Before and after images in case of liposuction body contouring plastic surgery refer to a pair or group of pictures belonging to a previous patient who has undergone the same surgery successfully. The pictures include images take prior to the surgery and after the surgery at a stage when the post-operative swelling has been resolved and full effects of liposuction are established.
The surgeon will take care to ensure that these pictures are obtained with the proper consent of the patient, and shown to new patients in a discreet manner. The patient's identity may be kept undisclosed as per the standard norm. The only goal of the surgeon in this exercise is to educate new patients about various aspects of liposuction and its potential effectiveness, using the before and after photos as a visual aid.
Advantages
When a new patient visits the surgeon's office for liposuction body contouring surgery, they may not have a clear idea of how the procedure may enhance their specific contours. Different liposuction techniques may be recommended for different patients according to their needs.
Some patients may need only limited fat reduction in one area, while some others may require significant fat removal from multiple areas. In some cases, liposuction may be combined with other surgical or non-surgical procedures for more comprehensive results. In each situation, the patient will be better placed to make a choice when they have access to liposuction body contouring before and after photos.
Keeping Realistic Expectations
In a procedure such as liposuction, patients who have a positive outlook, clear aesthetic goals and realistic expectations will typically achieve highest satisfaction levels. The surgeon's first concern will be to ensure that the patient knows exactly what the procedure can or cannot do for them.
Patients with realistic expectations are often able to appreciate the final outcomes in a better way. The risk of any disappointment occurring after the procedure is mitigated, and this simple effort benefits all parties involved. Tremendous and dependable cosmetic surgeon Dr. Kim receives patients from Beverly Hills, Los Angeles, and nearby areas for liposuction.
Photos on the Website
The surgeon has an option to provide liposuction before and after photos on their practice website for free access to all patients which Dr. Kim does since transparency is vital for any professional who wants to build trust with other people and this website reflects that belief. New patients can review the pictures online in the privacy of their home or office even before they are ready to visit the surgeon's practice for a personal liposuction consultation.
The real game changer here is virtual technology. The cyber world has made it very easy for any patient to see what to expect during a surgery in the plastic surgery field. In this case, Dr. Kim has enabled anyone to see his work and to be able to apply that idea to their own body benefits everyone under the umbrella – everyone including the surgeon, the staff, the patient, and the patient's family and possibly even friends.
The ability to predict the future has not been invented yet but with digital pictures and the clarity they offer patients can come close to predicting how this operation will look on them and how this will transform their bodies for the better and probably even their lives. And a patient can make these determinations without one phone call or one conversation with anyone else. How awesome is that? Now a deeply personal topic can be made without anyone knowing what a certain person is thinking.
For more information on the surgical and non-surgical procedures and treatments by Cosmetic Plastic Surgeons Dr. David Kim and Dr. Eugene Kim, contact us (310) 271-6996 at or click here.
Serving Beverly Hills, Los Angeles, West Hollywood, Orange County, Southern California and surrounding areas.