Liposuction Body Contouring
Posted on August 20, 2017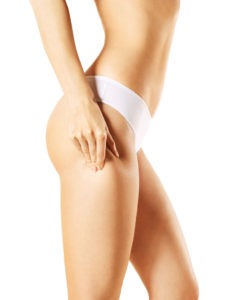 According to the recent figures published by the ASPS, liposuction ranks as the number one cosmetic surgery procedure in the US.
Several new techniques have been introduced over the last decade, which have made liposuction less invasive and more targeted. These include ultrasound assisted liposuction, tumescent liposuction and super wet liposuction.
Liposuction can remove unwanted fat deposits and sculpt areas such as the abdomen, hips, buttocks, thighs, upper arms, neck, chin, cheeks, and knees. State of the art and dependable ABPS plastic surgeon Dr. David Kim provides liposuction to patients in Beverly Hills, Los Angeles, and other cities and communities in this part of Southern California.
Candidacy
Ideal candidates for liposuction would be adults with moderate and stable body weight and fairly elastic skin. These individuals can achieve most effective body contouring results with liposuction. The candidate would be bothered by the appearance of stubborn fat pockets in specific areas of the body, which have become resistant to diet and exercise.
The candidate should be in appropriate general health to sustain the plastic surgery as well as anesthesia, but age itself is not a major consideration for liposuction. Candidates should be non-smokers or committed to quit the habit for at least a certain time period specified by the surgeon.
Procedure
Liposuction is usually performed as an outpatient procedure, but if large volume of fat is to be removed or the procedure is combined with other surgeries, an overnight hospital stay may be required. In many cases, Dr. Kim will recommend general anesthesia to ensure complete patient comfort, while a significant amount of body sculpting can be performed as necessary.
However, if only a small volume of fat is to be removed from just one or two sites in the body, local anesthesia with IV sedation may be used. Tumescent technique is typically performed using only local anesthesia and sedation. The duration of the surgery can vary depending on the extent of fat removal, the type of surgical technique and the number of fat reduction sites involved.
The surgeon will begin the procedure by creating a small incision in the marked area. A thin cannula will be inserted through the incision to reach the deeper fat layers. The surgeon will gently manipulate the cannula to dislodge the fat cells. Once the fat cells are loosened, they will be suctioned out with a vacuum pump or syringe attached to the outer end of the cannula.
Some loss of blood and fluid will occur during this procedure. The fluids will be replaced with intravenous infusions during and immediately after the surgery. Tumescent technique, ultrasound technique and laser technique can sometimes be used to help remove the fat more easily, reducing the tissue trauma and blood loss.
Recovery
The patient is likely to experience mild pain, bruising, swelling, and temporary numbness in the incision sites following liposuction. The surgeon will prescribe pain medications for a few days to keep the patient comfortable. Outstanding and adroit cosmetic surgeon Dr. Kim receives patients from Beverly Hills, Los Angeles, and other cities and suburbs in this part of country for liposuction.
For more information on the surgical and non-surgical procedures and treatments by Cosmetic Plastic Surgeons Dr. David Kim and Dr. Eugene Kim, contact us (310) 271-6996 at or click here.
Serving Beverly Hills, Los Angeles, West Hollywood, Orange County, Southern California and surrounding areas.