Liposuction For Your Upper Arms
Posted on November 1, 2021
Liposuction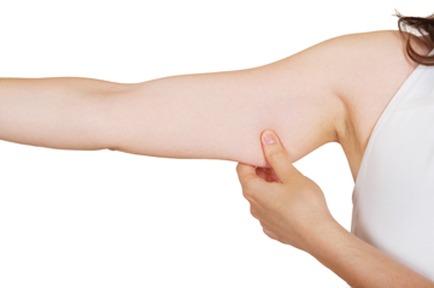 Most individuals have excess fatty deposits along the back of their arm. These can be challenging to reduce with exercise and diet alone. Liposuction plastic surgery is an effective solution for people that are unhappy with the appearance of unsightly fat bulges in the upper arms.
The procedure can get rid of excess skin and fat from the upper area region. An experienced surgeon will also be able to tone the inner and outer arm area along with the biceps and shoulders. plastic surgeon Dr. David Kim provides liposuction body contouring surgery for the upper arms to patients in Beverly Hills, Los Angeles, CA, and surrounding communities.
Choosing Upper Arm Liposuction
Patients seek upper arm liposuction plastic surgery for a wide variety of reasons, such as:
Correcting the appearance of flabby arms, especially in the back of the arms
Achieving slimmer arms
Address sagging fat that hangs from the back of the arms
Look more appealing in photos
Treatment and Anesthesia Experience
Upper arm liposuction is performed under general, local, or twilight sleep anesthesia. Generally, local anesthesia is used to make the patient comfortable. You will experience a stinging sensation when the anesthesia is injected in your body.
Your arms will freeze or become numb. You will not experience any discomfort during the procedure when the arms become numb. However, you may experience some sort of sensitivity. Liposuction under local anesthesia is described by patients as being tolerable, though not delightful.
General anesthesia or twilight anesthesia may be recommended for patients that don't want to remember or feel anything. However, these procedures may leave you with a temporary feeling of grogginess when you come out of the anesthesia.
Upper Arm Liposuction Techniques
Excess fat is removed by liposuction cosmetic surgery. It doesn't tone, firm or eliminate hanging, and sagging skin. Some patients may have sufficient elasticity for allowing their skin to tighten, others may require a tuck.
Laser liposuction has become a popular alternative to regular liposuction. This is generally a better and safer option as compared to other liposuction techniques. Laser liposuction doesn't tighten the skin like traditional liposuction.
Upper arm plastic surgery can effectively create toned and sleek looking arms. However, patients should realize that the experience and skills of the operating surgeon is a primary factor in determining the results.
Experienced cosmetic surgeons will make use of techniques that are suitable to the needs of the patient. This is important for accomplishing excellent results.
Downtime and Recovery
You will be sent home with aftercare instructions, follow-up appointment and prescriptions. After-effects of the liposuction include bruising, swelling and altered sensation. This can be in the form of tingling or numbness.
Every patient experiences a different form of recovery after liposuction. However, most patients return to work within a few days. Bruising from the procedure will also resolve within 2 – 4 weeks. However, the inflammation will take 1 – 2 months to subside completely.
Cosmetic surgeon Dr. David Kim receives patients from Beverly Hills, Los Angeles, CA, and nearby areas for liposuction fat reduction and body contouring surgery for the upper arms.
Schedule a Consultation with Beverly Hills California Plastic Surgeon Dr. Kim
For more information on the surgical and non-surgical procedures and treatments by Cosmetic Plastic Surgeons Dr. David Kim and Dr. Eugene Kim. Click here to contact us today.
Also visit drdavidkim.com
Serving Beverly Hills, Los Angeles, West Hollywood, Orange County, Southern California and surrounding areas.