Liposuction Plastic Surgery Recovery Time
Posted on September 20, 2017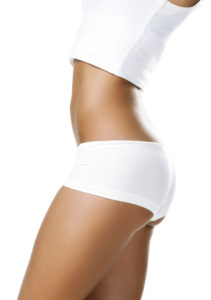 Liposuction is one of the more customizable cosmetic surgery procedures available today to improve body contours. Innovative surgical techniques to perform liposuction have made the procedure less invasive.
But the procedure still involves a considerable recovery period, which can vary between two patients, depending on the amount of fat removed and the number of areas treated.
At the time of initial consultation, the surgeon will discuss all aspects of liposuction, including the estimated recovery period. Working people, busy moms and other individuals should make a judicious decision after determining whether they can commit themselves to the full recovery phase and adhere to the surgeon's post-operative care instructions. plastic surgeon Dr. David Kim provides liposuction to patients in Beverly Hills, Los Angeles, and surrounding communities in The Golden State.
Early Post-Operative Phase
After the liposuction surgery, the patient will be shifted to a recovery area where they will be monitored by the nursing staff for some time. Most patients will be able to return home the same day within a few hours, but they should have someone responsible to drive them back home. In exceptional cases, a patient may require an overnight hospital stay.
The patient may consider arranging for aftercare for a few days, particularly if they have little kids to look after. They should take plenty of rest in the first week of recovery, but they should also perform light activities and take short walks at home from the second day of surgery. This will help to improve blood flow in the incision sites.
First Few Days
Just after the surgery, the incision areas will be covered with bandages, or the surgeon may provide an elasticated support corset to protect the wound. The corset should be regularly worn as long as the surgeon advises. Post-operative bruising will begin to resolve from the second week, but swelling will take a longer time to get completely eliminated.
Temporary change of sensation or numbness in the incision areas is likely to occur in some patients, but it will improve over time and resolve completely in most cases. Most patients will be able to return to their normal routine to go back to work after a week or 10 days. Remarkable and committed cosmetic surgeon Dr. Kim receives patients from Beverly Hills, Los Angeles, and other cities and neighborhoods in SoCal for liposuction.
Long-term Recovery
Full results of liposuction body contouring will establish in about three to six months, as the swelling disappears entirely. The patient should refrain from straining the incision sites in the first month and avoid lifting heavy weights or doing vigorous exercises. The contours will gradually firm up in the treated areas over a few months and the patient will start feeling pleased with their enhanced figure.
To ensure that the patient achieves a safe and smooth recovery, the surgeon will instruct them to avoid smoking and using certain medications and blood thinners for a certain period. Follow-up visits to the surgeon's office should be diligently completed. The patient should eat a balanced diet and maintain an active lifestyle to enjoy sustainable results in the long run.
For more information on the surgical and non-surgical procedures and treatments by Cosmetic Plastic Surgeons Dr. David Kim and Dr. Eugene Kim, contact us (310) 271-6996 at or click here.
Serving Beverly Hills, Los Angeles, West Hollywood, Orange County, Southern California and surrounding areas.