Mommy Makeover
Posted on July 23, 2018

Is a mommy makeover right for you? The mommy makeover is an entirely customizable procedure that can help you achieve whatever you desire post-pregnancy and nursing. Read our infographic below to find out how each of the plastic surgery procedures you can choose from was rated by patients on RealSelf.com.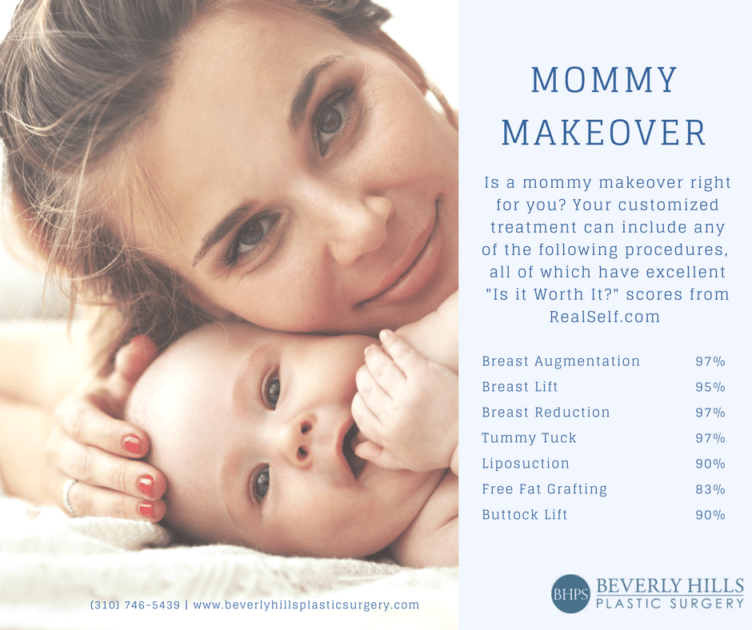 If you're interested in a mommy makeover, contact us today.