New Site Launch
Posted on July 13, 2017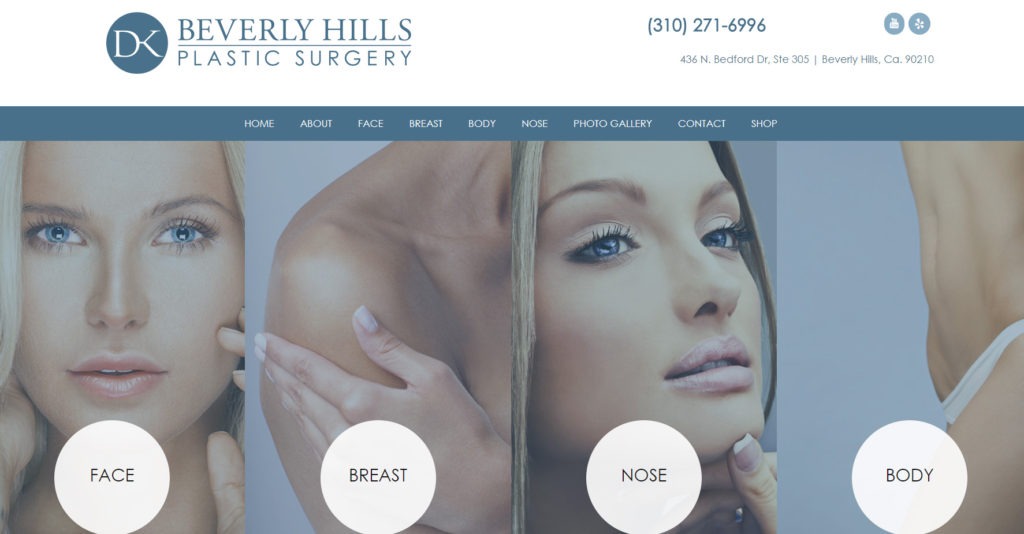 Beverly Hills Plastic Surgery, a premier practice for plastic, reconstructive and cosmetic surgery procedures has launched its new website BeverlyHillsPlasticSurgery.com. The practice provides a state of the art environment and is backed by a team of helpful and compassionate staff members who will make the patient feel completely comfortable.
Beverly Hills Plastic Surgery is led by plastic surgeons Dr. David Kim and Dr. Eugene Kim. Both surgeons have been serving the Los Angeles area for several years and are completely dedicated to improving the physical appearance and quality of life of their patients.
The practice provides cutting edge surgical and non-surgical aesthetic procedures to patients in Beverly Hills, Los Angeles, and other communities and suburbs in this part of the southwest.
Informative Website
BeverlyHillsPlasticSurgery.com is a comprehensive online information resource on a variety of plastic surgery as well as non-surgical aesthetic procedures. The site is designed not only to showcase the practice and procedures offered, but also to create awareness about the latest invasive and non-invasive procedures, techniques and technologies in the area of aesthetic enhancement.
Potential patients can find authentic and accurate information provided in a patient-friendly language about various procedures related to the breast, body and face. The website includes a blog section that will present periodic new articles and updates about various aesthetic procedures and services.
Patients are encouraged to review the website, evaluate their options, and then seek an appointment for a detailed and productive consultation at Beverly Hills Plastic Surgery.
Site Features
BeverlyHillsPlasticSurgery.com includes separate sections for various surgical and non-surgical procedures. Patients can quickly identify the specific procedure or service they are looking for, and review in-depth information about it. A separate sub-section for "Specials" provides details about any current special offers that the practice may be having, which can benefit the patients.
A separate section for Out of Town Patients provides the relevant tips and suggestions to help ensure that they can have a convenient visit and stay while they seek aesthetic procedures at the practice. A dedicated FAQ section provides relevant answers to various questions that patients commonly have in their mind.
Most of the cosmetic procedures are elective in nature, which means that insurance coverage may not be possible. In such cases, Dr. Kim's practice offers third party financing support and guidance. The website includes a section on Financing, which provides details about two leading medical care financing firms – Care Credit and Prosper Healthcare Lending.
Patient Testimonials are provided in a separate section on the site. A new patient can gain insights about various procedures from the perspective of another patient, and learn from their experience with Dr. Kim's practice. Notable and fabulous cosmetic surgeons at Beverly Hills Plastic Surgery receive patients from Beverly Hills, Los Angeles, and nearby areas.
About the Surgeons
For a new patient, it is critical to know the qualifications, training, experience, and accomplishments of the surgeon. BeverlyHillsPlasticSurgery.com provides dedicated, in-depth sections including details about Dr. David Kim and Dr. Eugene Kim. Both surgeons are by the American Board of Plastic Surgery, which is the only plastic surgery board recognized by the American Board of Medical Specialties.