Nipple And Areola Reduction Surgery 
Posted on October 20, 2020
Nipple
Reduction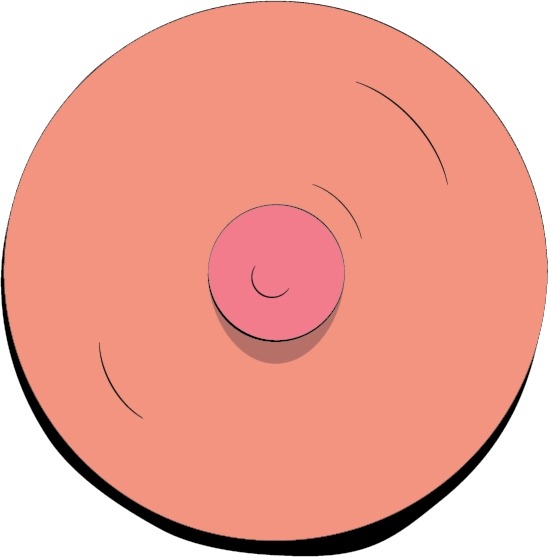 Breasts with protruding nipples or disproportionate areolae have poor aesthetics. Women with such problems may choose to undergo nipple and areola reduction surgery to improve the way their breasts appear. This procedure involves reducing the size of the nipple and removing tissue from the areolae to give a sense of balance.
Board certified plastic surgeon Dr. David Kim provides nipple and areola reduction surgery to patients in Beverly Hills, Los Angeles, CA, and surrounding communities.
What You Must Know About Nipple Reduction
Nipple shape and size is more of an aesthetic issue than a medical one. In nipple reduction surgery, the height or projection of the nipple is generally corrected although it is also possible to alter its width or diameter. When you consult a cosmetic surgeon, they will understand your requirements and take the necessary measurements.
Before the surgery, they draw preoperative marks on the nipple. This includes a circular mark at the nipple base and another mark about 6-8 mm away to indicate the desired nipple height. If you also want nipple width reduction, the doctor makes markings on the nipple top and bottom to indicate from where the tissue has to be removed.
Nipple reduction plastic surgery is performed using a local anesthetic such as lidocaine. The surgeon makes incisions along the marked areas and removes extra skin. Using sutures, they attach the nipple to the breast base to reduce its projection or height. To reduce nipple width, the surgeon sutures back the skin along the edges of the nipple.
Post surgery, they place a bandage over the areola and nipple. Recovery generally takes about 2 weeks time following the surgery. Nipple and areola reduction is not recommended for women who intend to breastfeed their infant after the surgery.
What is
areola reduction
?
Areola reduction is a cosmetic surgery procedure in which the surgeon removes a circular potion of the tissue at the brown-colored outer edge of the areola. They draw the skin around this region inwards like a purse string, and place sutures within the areola, reducing its diameter. The area is covered with a special dressing and the surgeon may advise wearing a special bra to support your breasts while they heal.
How long is the
recovery
?
Most patients who undergo nipple and areola reduction get back to work about one or two days after the procedure. Recovery will take longer if the procedure is a part of a larger surgery such as breast enhancement. Patients are advised to avoid strenuous work or sexual activity for about 10 days following the procedure.
What are the
possible side effects
?
Some of the possible side effects of nipple and areola reduction surgery include pain, infection, temporary, or permanent loss of sensation or heightened sensitivity of the nipples and areola.
Some women may also experience numbness, asymmetry, scarring on the areola, pigment loss, and problems when breastfeeding. Cosmetic surgeon Dr. David Kim receives patients from Beverly Hills, Los Angeles, CA, and nearby areas for nipple and areola reduction surgery.
Schedule a Consultation with Board Certified Beverly Hills California Plastic Surgeon Dr. Kim
For more information on the surgical and non-surgical procedures and treatments by Board Certified Cosmetic Plastic Surgeons Dr. David Kim and Dr. Eugene Kim. Click here to contact us today.
Serving Beverly Hills, Los Angeles, West Hollywood, Orange County, Southern California and surrounding areas.