Plastic surgery blog: Lindsay Lohan only 25! Really!
Posted on June 8, 2017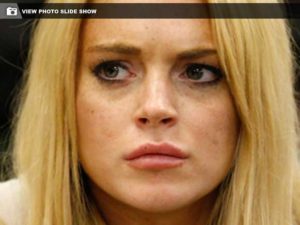 In Southern California, especially here in Beverly Hills it is not uncommon for women in their 20s to have occasion to use the services of a plastic surgeon. If you are a celebrity, it is almost certain to have been part of the process. Recently Lindsay Lohan has been in the news for more than her criminal antics. Many speculate that she has had an overabundance of plastic surgery. The promos leading up to her Saturday Night Live appearance clearly showed a modified Lindsay Lohan. She also appeared on the Today show with Matt Lauer sporting her new face. Media outlets which included publications such as US weekly, the Daily Mail, and The Orange County Register were quick to chime in and comment on Lindsay's obvious different facial appearance. Some plastic surgeons commented and speculated as to which procedures they believe she may have had done. The overall consensus was that whatever she had done it was too much of it. Dr. Kim points out that it is important to remember that what we see from celebrities is more often than not the exception. Most 25-year-olds are not overindulging in injectables or other facial cosmetic procedures. It is not uncommon for women in that age group to have breast augmentation, liposuction, rhinoplasty and or use a limited amount of injectables. Dr. Kim is careful to help patients maintain a youthful and natural appearance. This is not only his preference, but it is the preference of the average patient. Most would agree without any personal knowledge of Lindsay Lohan, she is far from average.