Questions to Ask Your Breast Lift Surgeon
Posted on April 20, 2018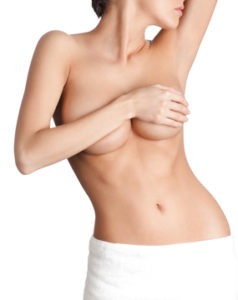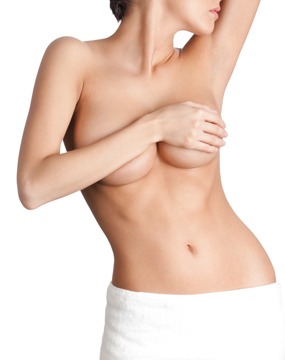 At the time of pre-operative consultation, the patient should ask relevant questions about breast lift cosmetic surgery in order to make an informed decision.
plastic surgeon Dr. David Kim provides breast lift to patients in Beverly Hills, Los Angeles and surrounding communities.
Will a Breast Lift surgery modify the size of my breasts?
No. A breast lift procedure does not alter the size of the breasts. It only changes the position and contour of the breasts. However, breasts can seem smaller post breast lift surgery.
What Steps are Required to Prepare for a Breast Lift Surgery?
The patient and surgeon will create a personalized plan to address the unique needs of the patient. Some typical steps in preparing for a breast lift plastic surgery procedure include:
Medical examinations and laboratory tests

A baseline mammogram

Stopping smoking if the patient is a smoker

Arranging transportation and post-surgery care in advance
What are the Risks Involved in a Breast Lift Surgery?
There are certain risks inherent in a breast lift procedure, just like any surgery. The patient must evaluate the possible complications and risks against the potential advantages before deciding to go ahead with a breast lift surgery. If the patient is candid during the consultation, it can significantly decrease the chances of potential problems.
However, all of these risks to do not apply individually. They form a general compilation of various possible risks. You must discuss the highest risks associated with your case during consultations with the surgeon.
How much Scarring will Occur after Breast Lift Surgery?
All breast lift procedures will cause some scarring. These can be insignificant and discreetly hidden in the areola. Furthermore, some scars can be more significant extending on the breast or in the crease beneath the breast. Attempts to prevent necessary incisions can cause undesired outcomes specific to persistent laxity of the breasts. The surgeon will place incisions that are permanent. However, the scars will fade over time.
What to Expect during Post-op Recovery?
The surgeon will dress or bandage your incisions immediately following a breast lift surgery. It is essential to support your breasts by wearing a bra during the recovery period. This also assists in reducing the inflammation. Most patients can resume their regular regimen within one week or ten days.
How long with the Results of Breast Lift last?
The results of your breast lift procedure will be visible immediately. However, the outcome will be more visible over the following few months as the inflammation subsides and the breasts recover entirely. These outcomes are long-lasting. Though, your breasts will most likely change continually with age and gravity. To ensure your youthful appearance for a long period, ensure that you maintain a healthy lifestyle and ideal weight.
Will a Breast Lift Interfere with my Future Pregnancy?
Breast lifts usually do not impact breast function. This means that you can conceive with negligible complications. But it is advisable to wait for a breast lift surgery till you do not plan to have more children. The weight gain and alterations to your breasts tissue during pregnancy can adversely impact the advantages from your breast lift surgery.
Dedicated cosmetic surgeon Dr. David Kim receives patients from Beverly Hills, Los Angeles, and nearby areas across the horizon for breast lift surgery.
For more information on the surgical and non-surgical procedures and treatments by Cosmetic Plastic Surgeons Dr. David Kim and Dr. Eugene Kim, contact us (310) 271-6996 at or click here.
Serving Beverly Hills, Los Angeles, West Hollywood, Orange County, Southern California and surrounding areas.