Questions to Ask Your Breast Reduction Plastic Surgeon
Posted on June 15, 2018
Breast Reduction Surgery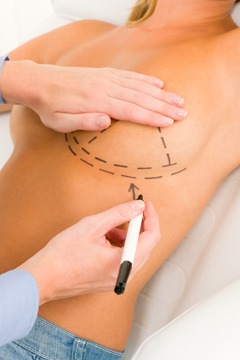 When a woman is considering a major cosmetic surgery procedure such as breast reduction, she should first try to acquire basic information about the procedure and choose a suitable breast surgeon for her needs.
During the initial consultation, she will have the opportunity to ask questions and clarify any doubts or concerns about the procedure and the surgeon's practice.
When a candidate is fully informed about the procedure, she can make better decisions and choose the breast reduction surgery with more confidently.
A committed surgeon will answer the patient's questions accurately and in proper detail to satisfy her concerns. plastic surgeon Dr. David Kim provides breast reduction to patients in Beverly Hills, Los Angeles, and surrounding communities.
Questions related to the Surgeon
Are you in plastic surgery?
How many years of training and experience do you have in the field of plastic surgery?
Have you previously performed breast procedures, and what is your success rate?
Would you perform my breast reduction surgery at a hospital, a surgery center or a surgical suite?
Are you affiliated with a local hospital for performing surgeries?
Is your office equipped to handle an emergency?
Would you perform a revision procedure, if the results of my breast reduction surgery are not as per the goals we agreed upon?
Questions related to the Procedure
Am I a decent candidate for breast reduction surgery?
Which breast reduction surgery technique would you choose to perform my procedure?
Is there any preparation that I would be required to undertake prior to my breast reduction surgery?
What type of anesthesia would you recommend for me?
Would you share a few breast reduction before and after photos of your past patients so that I can get a better idea about the potential results?
Questions related to Recovery
Is the breast reduction recovery going to be long and painful?
What are the potential risks and side effects involved in this surgery?
How much downtime would be involved post-surgery, and will I be confined to bed for many days?
What steps can I take to make the recovery safer and easier?
When can I expect to return to my normal routine or go to work?
Questions related to the Financials
What will be the overall price tag of breast reduction surgery in my case?
Does the dollar figure include pre- and post-operative expenses?
Will the sticker price reduce significantly, if you perform my procedure at an accredited surgical center instead of a hospital?
Would you charge additionally for my post-operative appointments?
If I combine breast reduction with another procedure, will I be eligible for a rebate?
Can your office guide or assist me with regard to insurance and financing?
The patient may also request the surgeon for a brief office tour and interaction with the staff so that she may familiarize herself with the practice in a better way. Judicious cosmetic surgeon Dr. David Kim receives patients from Beverly Hills, Los Angeles, and nearby areas in this region of the southwest for breast reduction.
For more information on the surgical and non-surgical procedures and treatments by Cosmetic Plastic Surgeons Dr. David Kim and Dr. Eugene Kim. Click here to contact us today.
Serving Beverly Hills, Los Angeles, West Hollywood, Orange County, Southern California and surrounding areas.